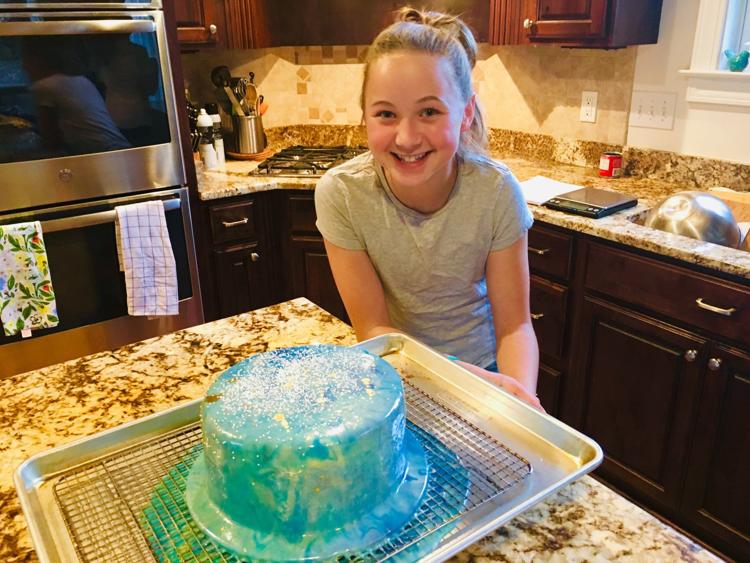 Eleven-year old Elise Sammis has a passion for baking.
The Chapin Intermediate School student took her talent all the way to the Food Network. She applied for the Kid Baking Championship in 2018 while she was out of school because of Hurricane Matthew.
"We missed five days of school because of Hurricane Matthew…so I just started researching baking competitions," Elise said. "I found the Kids Baking Championship and I made a video and sent it in. I remember my mom told me not to get my hopes up because she thought no one would ever see my video."
She was contacted by show producers about six months later, who asked her to make some more videos. After several months of auditions, she was flown out to Los Angeles to audition in-person. She passed the final process and was selected as one of 12 young bakers to appear on the show.
"I am the first person from Chapin, South Carolina to be on the Kids Baking Championship and I was super excited," Elise said. "We filmed the show over the summer and it was a lot of fun and I met a lot of people that I am still in contact with today."
Elise first began baking when she was nine-years old, after being diagnosed with Type 1 diabetes (often referred to as Juvenile Diabetes). Elise said the diagnosis was a lot to take in, and baking helped her creativity.
"I feel like if I didn't have diabetes then I wouldn't have gone on the baking show because I feel like it has pushed me to do a lot more things that I would not even think about doing if I didn't have it," she said.
Elise's mother, Natalie Sammis, said she feels her daughter is an inspiration. "She just takes life and deals with setbacks and never uses her diabetes or anything else as a negative," said Sammis.
Kids Baking Championship airs on the Food Network at 9 p.m (with a rerun of last week's episode airing at 8 p.m.). Elise's season began Jan. 6 and will continue for 10 weeks. View highlights of the season thus far HERE.