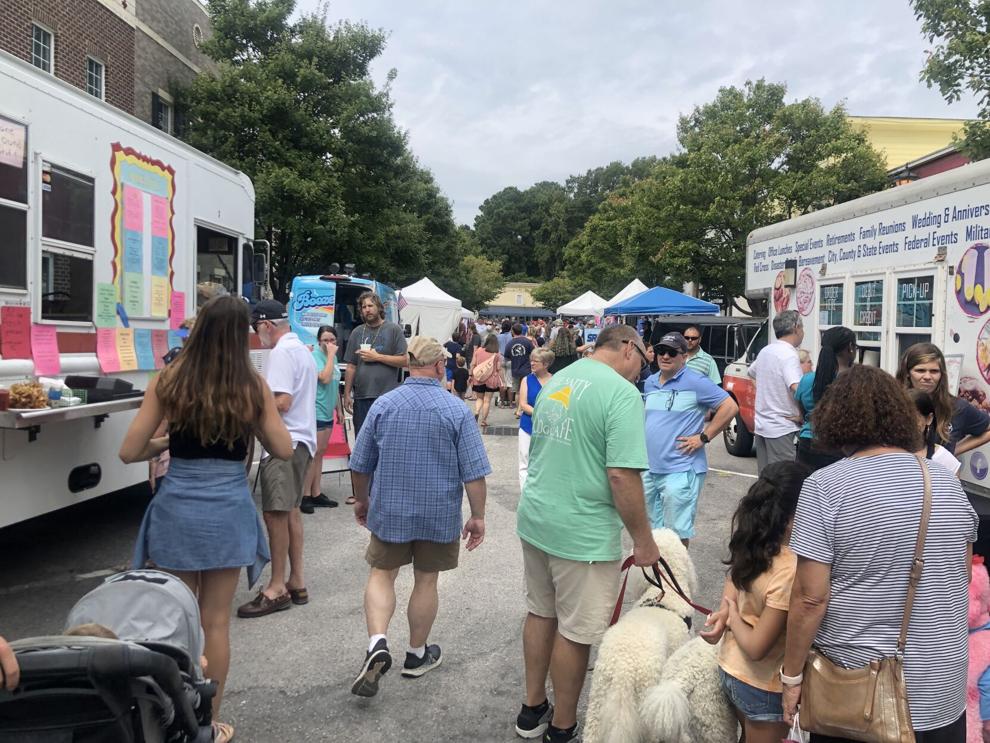 Local residents and out-of-towners traveled to Chapin Monday morning for the town's annual Labor Day parade, followed by a street festival.
Chapin Road was lined with golf carts, blankets and lawn chairs as the crowd gathered to watch the parade of nearly 70 floats. Roads were closed around 9 a.m. and the parade began at 9:30. Local businesses, law enforcement officials, organizations, and Governor Henry McMaster were all part of the lineup.  The route began from the HireRight (formerly GIS) parking lot, continued down Chapin Road and ended at St. Peter's Church Rd.
According to Chapin resident Amy Joyner, her family looks forward to watching it every year. "We have been going since our three-year-old was a few months old. The parade was the best, the kids love getting the candy and the t-shirts from the Mexican restaurants," she said. "It's good, clean family fun."
Many walked over to Beaufort and Clark streets in the heart of the town afterwards to "see the sights," including local art and food vendors, a bounce house for kids, a classic cars show in the Mt. Horeb parking lot, a book sale at the Chapin Library, and an AMROC Model Train exhibit in the American Legion Post 193 building.
Attendee Haley Mitchell said she and her husband enjoyed bringing the kids out to the festival. "With all of the uncertainties this year has brought us, it was nice to get out and have some fun," she said. "This is our second year coming out and enjoying the parade, vendors, and exciting activities for the kids. My boys never miss the bounce houses and snow cones. It is certainly a great time for all." 
Guests said they were grateful to be out celebrating again after the event was cancelled last year due to COVID. Additional information about the annual parade and festival can be found on the Chapin Labor Day Festival Weekend Facebook page.