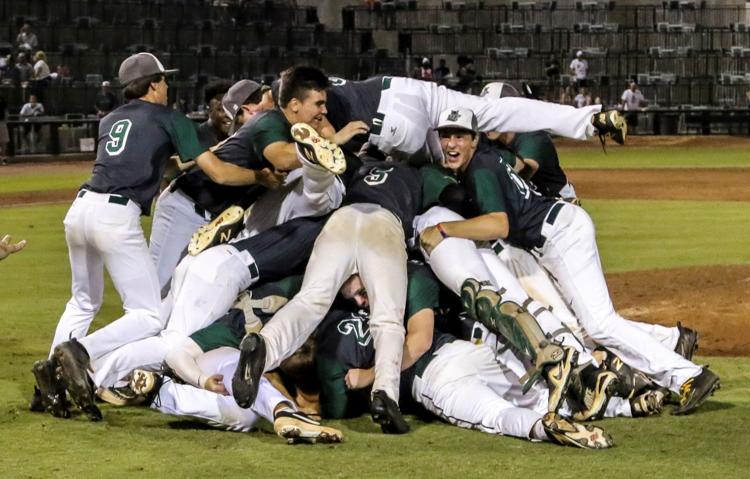 The Midlands has a heavy presence in the preseason S.C. Baseball Coaches Association.
A total of 10 teams were ranked in Classes 5A, 4A, 3A and 2A. The state's largest classification has five teams ranked and four in the Top 4.
Leading the way is Chapin, one of four teams from Region 5-5A. The Eagles are followed by last year's Class 5A finalists in defending champion Dutch Fork, also from Region 5-5A, and runner-up Blythewood.
Fellow Region 5-5A teams River Bluff and Lexington are ranked fifth and eighth, respectively.
A.C. Flora holds the top spot in Class 4A with 2018 runner-up Airport ranked sixth. In Class 3A, Gilbert is third and Camden is ranked ninth.
Gray Collegiate is the lone Midlands team in the Class 2A Top 10.
PRESEASON S.C. BASEBALL COACHES ASSOCIATION POLL
Class 5A
1. Chapin; 2. Blythewood; 3. Dutch Fork; 4. Boiling Springs; 5. River Bluff; 6. Dorman; 7. St. James; 8. Lexington; 9. Fort Mill; 10 (tie). Summerville and Fort Dorchester
CLASS 4A
1. A.C. Flora, 2. Eastside, 3. North Myrtle Beach, 4. South Aiken, 5. Greenville, 6. Airport, 7. Belton-Honea Path, 8. Blue Ridge, 9. Hartsville, 10. Beaufort
CLASS 3A
1. Bishop England; 2. Chapman; 3. Gilbert; 4. Cheraw; 5. Crescent; 6. West Oak; 7. Strom Thurmond; 8. Hanahan; 9. Camden; 10. (tie) Emerald, Aynor
CLASS 2A
1. Landrum; 2. Abbeville; 3. Oceanside Collegiate; 4. Chesterfield; 5. East Clarendon; 6. Gray Collegiate; 7. Andrew Jackson; 8. Johnsonville; 9. Ninety Six; 10. Barnwell
PHOTO - www.goflashwin.com
The Dutch Fork baseball team after winning the Class 5A baseball title last May.