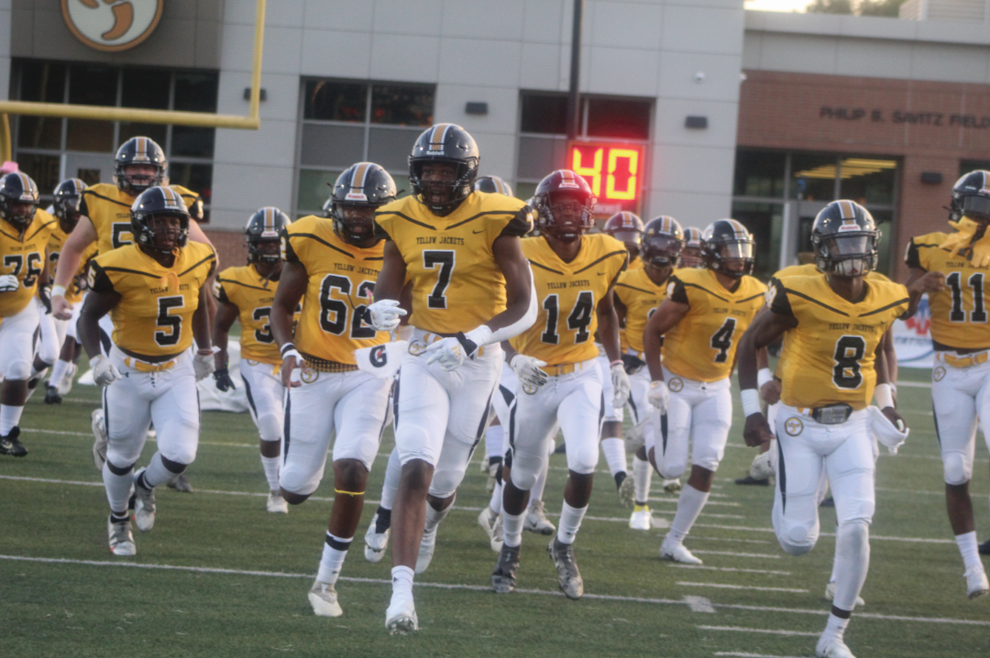 The Week 3 schedule continued to shrink Thursday.
The River Bluff football team was the latest to have a game Friday cancelled due to COVID-19 cases. The Gators were scheduled to travel to Berkeley which called off the contest after reporting a case.
Hours later, Dreher High School found out its game with Mid-Carolina which was made earlier in the week would not take place due to COVID-19 cases at the Prosperity school. Dreher has already had three games cancelled this season and were previously scheduled to face Aiken this week before making a change.
Other Midlands teams also inactive due to cancelled games include Pelion, Batesburg-Leesville, North Central, Swansea, Lugoff-Elgin, Spring Valley and Wagener-Salley. The tentative Week 3 schedule includes the following games:
WEEK MIDLANDS PREP FOOTBALL SCHEDULE
Friday's games - All subject to change and 7:30 p.m. start
Airport at Lexington
Blythewood at Richland Northeast
Brookland-Cayce at Chapman
WJ Keenan at CA Johnson
Eau Claire at Denmark-Olar
Lower Richland at AC Flora
Blythewood at Richland Northeast
Camden at Lakewood
Ridge View at Gray Collegiate
Gilbert at Hartsville
Crestwood at Irmo
WW King at Richard Winn
Cardinal Newman at Heathwood Hall
Westwood at Fairfield Central
First Baptist at Ben Lippen
Monday's game
Chapin at Newberry
SC PREP FOOTBALL MEDIA POLLS
Class 5A
1. Dutch Fork (17)
2. Fort Dorchester
3. TL Hanna
4. Gaffney
5. Ridge View
6. Northwestern
7. Byrnes
8. Chapin
9. Dorman
10. Ashley Ridge
Others receiving votes: Spring Valley, Woodmont, Riverside, Carolina Forest, Sumter, Mauldin, Blythewood.
Class 4A
1. A.C. Flora (15)
2. Greenville (2)
3. Myrtle Beach
4. South Pointe
5. Greenwood
6. North Myrtle Beach
7. Beaufort
8. South Florence
9. Catawba Ridge
10. May River
Others receiving votes: West Florence, North Augusta, Pickens, Irmo
Class 3A
1. Daniel (17)
2. Dillon
3. Chapman
4. Camden
5. Brookland-Cayce
6. Chester
7. Aynor
8. Clinton
9. Lower Richland
10. Gilbert
Others receiving votes: Powdersville, Union County, Hanahan, Crestwood, Fairfield Central, Pickens
Class 2A
1. Abbeville (17)
2. Gray Collegiate
3. Marion
4. Saluda
5. Silver Bluff
6. Barnwell
7. Andrews
8. St. Joseph's
9. (tie) Phillip Simmons
9. (tie) Newberry
Others receiving votes: Christ Church, Wade Hampton, Lake Marion, Woodland, Andrew Jackson, Central