B.B.Barns, a gardening center in Asheville, North Carolina, acquired Woodley's Garden Center earlier this year. The Midlands-based garden center has two locations and has served the community since 1981.
Thomas Gibson, the second-generation owner of B.B.Barns, said he and his father, Ned Gibson, who founded the company 34 years ago, were looking to grow their footprint regionally.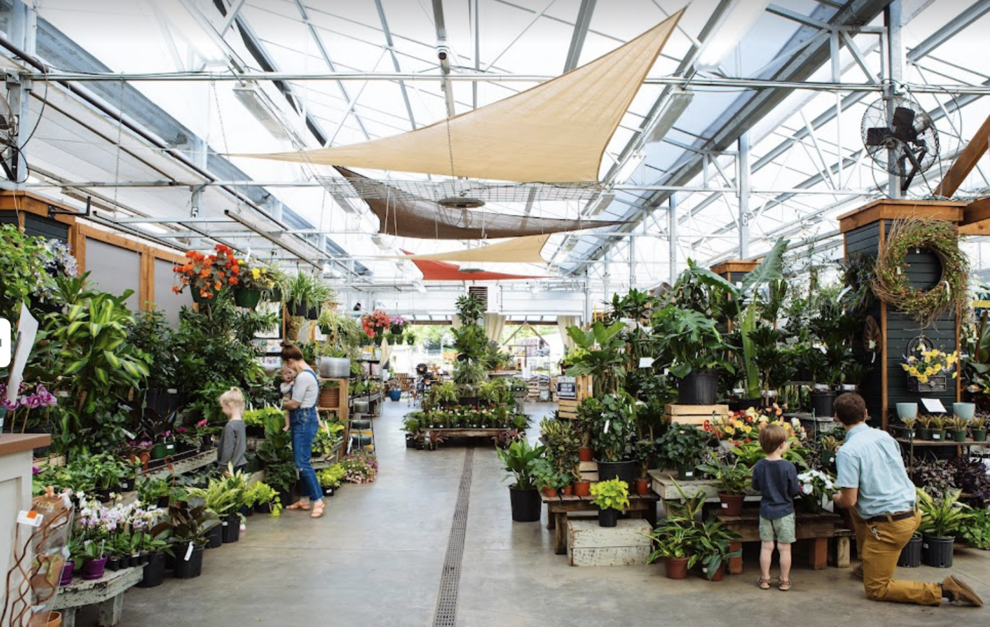 They began looking for a garden center within a two-hour drive from the Asheville area about a year ago, and Woodley's was the first opportunity that made sense for them. Woodley's owner, Rick Woodley, had developed a great brand and was looking to retire.
Through a three-month process and a series of discussions, Ned and his father was able to make the purchase become a reality. Now, with one location in Asheville and two in Columbia, the B.B. Barns Garden Center will have three locations to serve customers, but Gibson made it clear that they are still a family business.
"We run our business on three values," Gibson said. "To care, to grow, to deliver, we evaluate our employees. We care about the communities in which we live. Our love for our employees, customers, community, and the world is our foundation. Building and developing relationships are our driving forces. We want to help grow the fabric of that community and learn as we teach those we serve while always being open to new ideas and seeking improvement in all we do. Our core purpose is to love people through plants. It sounds crazy, but that's how we do things. Integrity and the pursuit of excellence push us to be the best in the horticulture industry. Our desire is to always do the right thing," he said.
In terms of taking the business into the future, Gibson said the company is the largest independent garden center in western North Carolina and the largest in upstate South Carolina.
"What we are seeing is a lot of gardening centers going out of business, just a mass exit. We are committed to growth because if we go away, all our customers have left is the big box stores. We will stand out by offering an exceptional boutique garden center. Our goal is to continue the legacy that my dad, Ned Gibson, Rick Woodley, and Barney Barns offered," he said.
There has been a growing interest in indoor and outdoor gardening in the Midlands. Many plant shops are now offering workshops, happy hours, seminars, and community events, helping create more interest in plants and gardening. Standing out from the competition might be a challenge to some; however, B.B.Barns plans to stick to what they do best.
"Well, we're a full-service garden center," said Gibson. "You'll be able to come into B.B.Barns and buy unique trees and shrubs, flowering annual colors, anything that goes with the soil; this includes pottery and fountains. You will also have access to our landscaping consultation services."
Visit https://www.woodleygardencenter.com for more information.