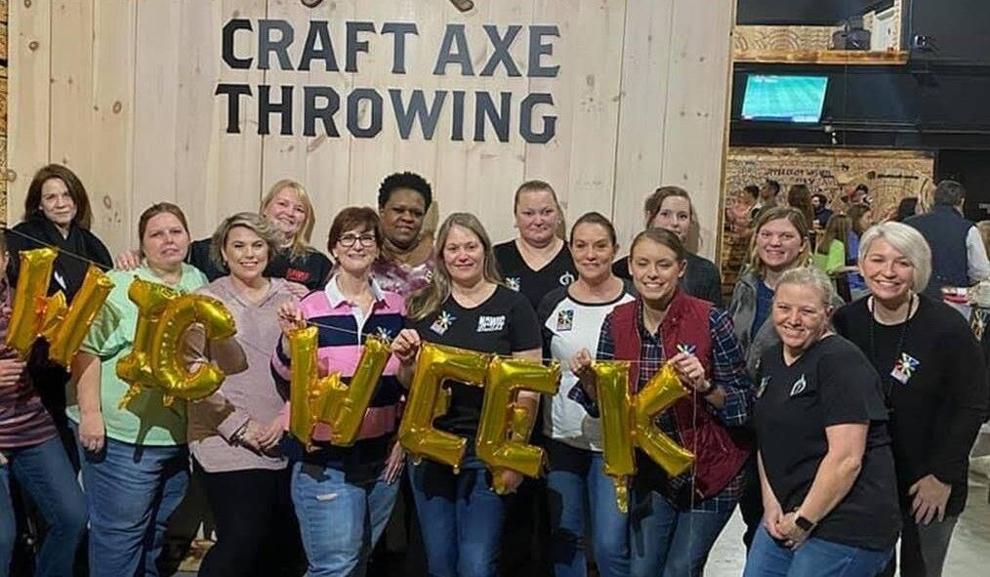 The National Association of Women in Construction hosts Women in Construction Week each year.
This year's activities will be featured Sunday, March 7 through Saturday, March 13, with a variety of opportunities for Midlands residents to participate alongside the local Columbia Women in Construction chapter.
NAWIC is dedicated to supporting women in the construction industry. The organization offers mentorship, educational programs and network opportunities. Scholarships are granted to young men and women in pursuit of degrees in A/E/C industries and various community outreach programs.
WIC Week highlights women as a valuable component of the construction industry. It provides an opportunity for thousands of NAWIC members all over the country to raise awareness of opportunities available for women in the construction industry.
"This is just a celebration, it's also women's month so it's something we do every March to highlight women in the construction industry," WIC Week Chair Vanessa Trimnal said. "The events we are putting on are for women or men in construction, or anyone who would like to attend."
In addition to emphasizing expansion of roles for women in construction, the event allows local chapters to give back to their communities.
The event will be both virtual and in-person. Additional information can be found at nawiccolumbia.org.
The organization advocates for the mutual benefit of women actively working in all facets of the construction industry. Cooperation, fellowship and overall understanding among members are among the objectives of the association.
WIC Week events
Sunday: Civic project - cleaning flower beds, wedding and trimming from 10 a.m. to 3 p.m. 1820 Marlaine Dr., Cayce. Lunch will be provided. Optional socializing at Steel Hands Brewing after.
Monday: Buddy lunches from noon to 1 p.m. Located at five restaurants throughout the Midlands. In-person or virtual event. Register HERE
Tuesday: Chapter business meeting - guest speaker Anne Elliot. "The Wonder Woman Myth: How to Make Choices Without Selling Your Soul." 5:30 p.m. Located at Mashburn Construction. In-person or virtual event. Register HERE
Wednesday: "Women and Money: Taking Charge of Your Financial Future." From noon to 12:30 p.m. Virtual event.
Hard Hat Happy Hour at Steel Hands Brewing from 6 to 9 p.m. In-person event. Register HERE
Thursday: Virtual multi-industry networking meet and greet from 6:30 to 7:30 p.m. Register HERE
Friday: Virtual lunch and learn on mental health from noon to 1 p.m. RSVP HERE
Saturday: Event Day with Charlotte Chapter - Build garden boxes from pallets with She Built This City: 1026 Jay St., Charlotte, NC. Register HERE.