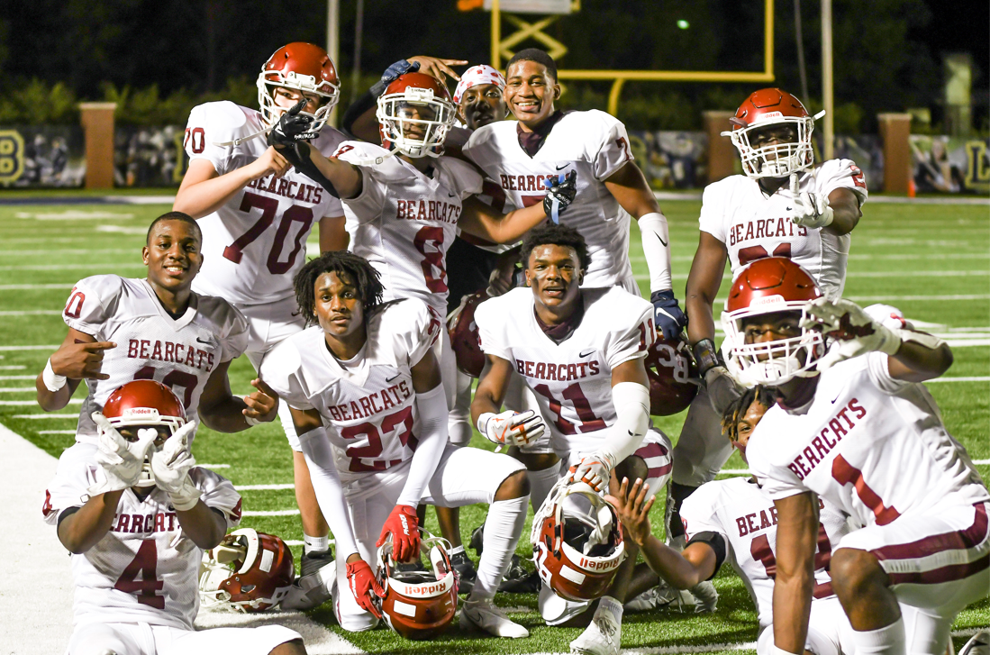 Back-to-back victories to open the season over Class 5A Blythewood and highly-ranked Class 3A Chapman has Brookland-Cayce moving up again in the SC Prep Football Media poll.
The Bearcats are ranked fourth in this week's Class 3A rankings. They are ranked behind Camden at No. 6 and ahead of Gilbert in eighth place.
Brookland-Cayce (2-0) travels Friday to Chapin (3-0), ranked sixth in Class 5A. The team will be seeking a second straight win and third in school history over a Class 5A foe after defeating Ridge View 28-18.
The Blazers dropped to seventh in Class 5A, where five-time defending champion Dutch Fork remains in the top spot. Defending Class 4A champion AC Flora also stayed in at No. 1 in Class 4A.
In Class 2A, Gray Collegiate remained second. The War Eagles did get three first place votes after a 4-0 start with three wins over ranked teams in higher classifications.
Gray Collegiate saw its Friday game with Andrew Jackson cancelled due to COVID-19 cases at the Kershaw County school. Fellow Region 3-2A rival Saluda is ranked behind the War Eagles at No. 3.
SC PREP FOOTBALL MEDIA POLL
Class 5A
1. Dutch Fork (16)
2. Fort Dorchester
3. Gaffney
4. T.L. Hanna
5. Northwestern
6. Chapin
7. Ridge View
8. Dorman
9. Ashley Ridge
10. Woodmont
Others receiving votes: Riverside, Byrnes, Spring Valley, Lexington, Sumter. Stratford, Goose Creek, Spartanburg, Mauldin
Class 4A
1. A.C. Flora (15)
2. Greenville (1)
3. Myrtle Beach
4. South Pointe
5. Greenwood
6. North Myrtle Beach
7. Beaufort
8. South Florence
9. Catawba Ridge
10. West Florence
Others receiving votes: May River, Indian Land, Irmo, Westside
Class 3A
1. Daniel (16)
2. Dillon
3. Camden
4. Brookland-Cayce
5. Chapman
6. Clinton
7. Aynor
8. Gilbert
9. Chester
10. Powdersville
Also receiving votes: Lower Richland, Fairfield Central, Hanahan, Seneca
Class 2A
1. Abbeville (12)
2. Gray Collegiate (3)
3. Saluda
4. Marion
5. Silver Bluff
6. Barnwell
7. Andrews
8. Phillip Simmons
9. Timberland
10. (tie) Wade Hampton
10. (tie) St. Joseph's
10. (tie) Christ Church
Others receiving votes: Andrew Jackson, Newberry, Woodland, Pageland Central, Lake Marion
(PHOTO | WWW.GOFLASHWIN.COM) Brookland-Cayce following the 14-3 win over Blythewood on Sept. 3.