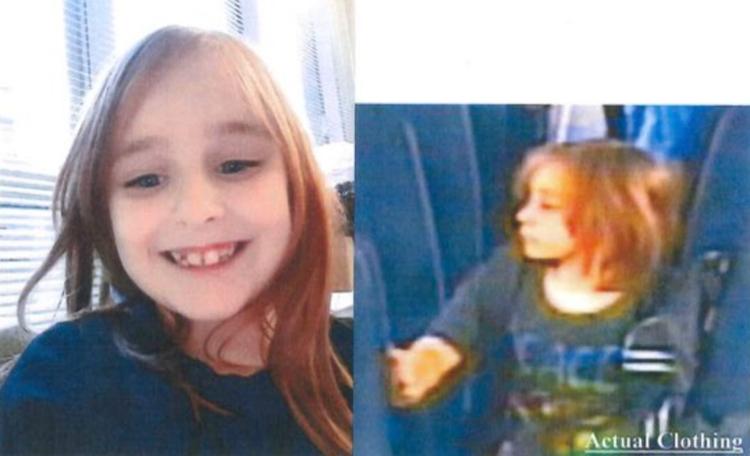 Director of Public Safety for the City of Cayce, Byron Snellgrove, provided an update Tuesday afternoon at 5 p.m. in the ongoing investigation of missing Cayce six-year-old, Faye Marie Swetlik.
"Her parents are anxiously awaiting her return," Snellgrove said. "Her mother, her mother's boyfriend and her father have all been cooperative with us and other agencies investigating the case."
Snellgrove reiterated the importance of Churchill Heights residents turning in any home surveillance footage between 2 to 5 p.m. Monday. "It could be key with us proceeding with this case," he said. Faye and her mother live on Londonderry Lane within the Churchill Heights neighborhood in Cayce.
The tip line specifically for Faye's case is 803-205-4444. The phone line became available for tips at 7 a.m. Tuesday. Snellgrove said they have received about 75 leads through the tip line, thus far.
"We've found some surveillance footage that has helped us, and we're also going to follow every lead that we get," he said.
Multiple law enforcement agencies are involved in the investigation, including SLED and the FBI. Residents of the neighborhood have had their houses and vehicles searched. Snellgrove said they have not ruled out the possibility that Faye may have "wandered off" from her yard, where she was last seen playing around 3:45 p.m. Monday. Her mother was home at that time, and notified the police by 5 p.m. that she was missing, according to Snellgrove.
She was last seen wearing a black shirt with the word "peace" on it, a skirt, and polka dot rain boots. According to Snellgrove, her hair is approximately shoulder length. He said she is known as a bubbly, energetic first-grader at Springdale Elementary School. "When she walks in a room, she brightens it up. Everybody loves Faye," he added.
This is a developing story. More updates will be provided when received.