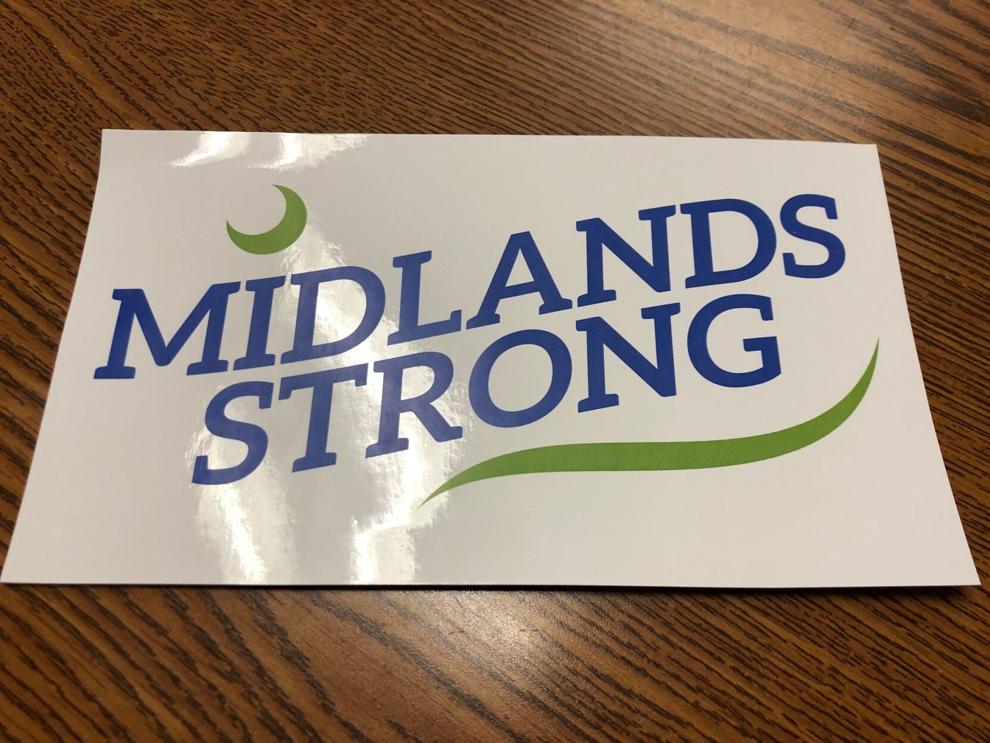 Leaders of Lexington and Richland counties gathered in West Columbia at Stone River Thursday morning to acknowledge and honor the "Midlands heroes" who have been essential workers throughout the pandemic. First responders, educators, military, and health care workers were all recognized for their dedication to the community.
The demonstration of showing support for all essential workers was given a name. "We have established, with valued assistance from Lexington Medical Center, a term that characterizes their courageous work. And that term is 'Midlands Strong.' It is essential to them for us to demonstrate and declare our support for each of them, and their families," said Lexington Medical board chair Chip Johnson.
A representative from each career spoke to the crowd:
Executive Director of the Greater Cayce-West Columbia Chamber, Tim James
Richland County Sheriff Leon Lott
South Carolina's 2020 Teacher of the Year, Sarah Gams
CEO of Lexington Medical Center, Tod Augsburger
Lexington County Public Information Officer Harrison Cahill
Columbia Mayor Steve Benjamin
SC Army National Guard Maj. Gen. Van McCarty
Lexington County councilwoman Debbie Summers
Each speaker stressed the importance of every worker who has continued to fulfill their duty to those they serve during the uncertainty of COVID-19.
'It's important to just come out and say thank you," said Mayor Steve Benjamin. "It takes extraordinary men and women to step up and meet this moment, and I feel so good about the way each and every one of us has done that. We'll get through this."
The "Midlands Strong" term has been printed onto window clings, and is available as a photo frame on social media for residents to show support.
"We stand before you today on behalf of the citizens and the businesses of the Midlands community, for you to put on your windows at the schools, businesses, in your small little way, to continue that light from today to say thank you to our essential workers. We not only recognize our essential workers, let's celebrate them for all they have done," said GCWC Chamber Executive Director Tim James.
To access the Midlands Strong social media frames:
-Open Facebook and tap on your profile picture
-Tap "Add Frame"
-In the search bar at the top of the page, type Midlands Strong
-Select the frame and it will be aadded to your photo
-Tap "Save"
The Midlands Strong frame can also be added onto Facebook Live or Facebook Stories.