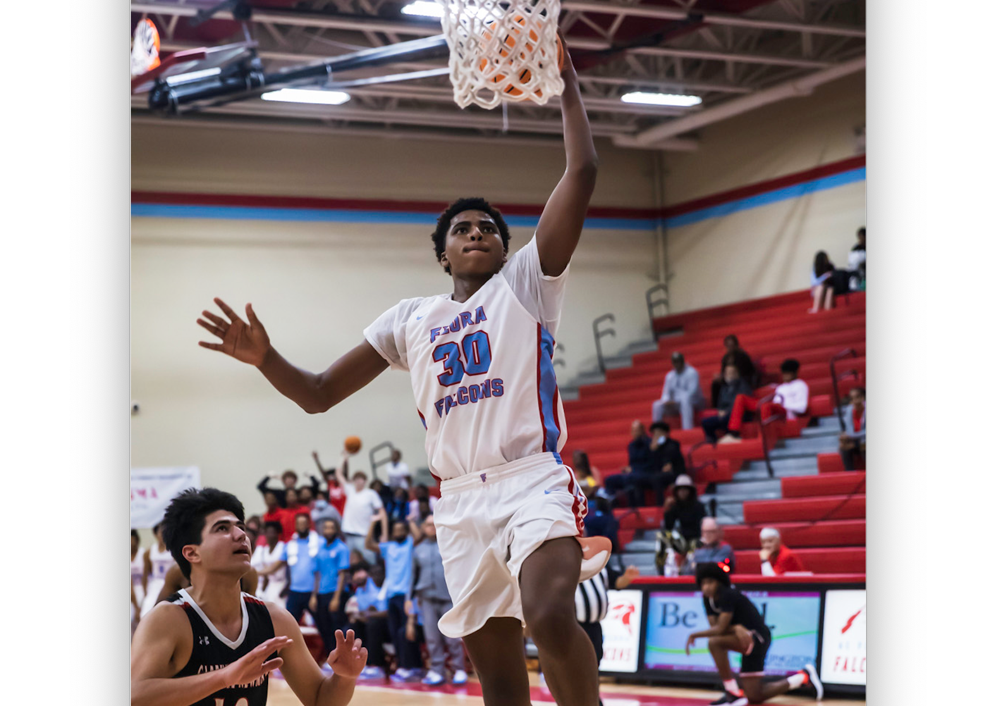 It's "1 versus 2" Friday night at the Temple of Doom. 
Top-ranked Irmo boys are enjoying their second straight week atop the S.C. Basketball Coaches Association Class 4A rankings. The Yellow Jackets (14-2, 2-0) now look to solidify their position atop Region 4-4A. 
Looking to reclaim the top perch is second-ranked A.C. Flora (15-2). The contest is the lone varsity game scheduled at 7 p.m. as the girls' contest was postponed due to COVID-19 protocols for the Lady Yellow Jackets. 
The Yellow Jackets and Falcons split last year's contest with the road teams earning victories. They ended up sharing the region title as COVID protocols abruptly ended the regular season. 
Following Friday's matchup, the two teams will compete in separate games at the MLK Boys and Girls Basketball Bash Monday at Brookland-Cayce High School. The girls' schedule will feature a top 10 matchup in the 6:30 p.m. nightcap between top-ranked and defending Class 3A champion W.J. Keenan and ninth-ranked Camden.
South Carolina Basketball Coaches Association rankings:
BOYS
Class 5A - 1. Dorman 2. Riverside 3. Fort Dorchester 4. Ridge View 5. Byrnes 6. Northwestern 7. Sumter 8. Goose Creek 9. Wade Hampton 10. Conway

Class 4A -1. Irmo 2. AC Flora 3. Catawba Ridge 4. Lancaster 5. Wilson 6. Hartsville 7. West Florence 8. Travelers Rest 9. Greenville 10. South Pointe

Class 3A - 1. Orangeburg-Wilkinson 2. Seneca 3. Brookland-Cayce 4. Dillon 5. Crestwood 6. Blue Ridge 7. Union County 8. Powdersville 9. Fox Creek 10. Manning

Class 2A - 1. York Prep 2. Wade Hampton 3. Landrum 4. Phillip Simmons 5. Christ Church 6. Andrew Jackson 7. Woodland 8. Gray Collegiate 9. Kingstree 10 (tie). North Central and Saluda

GIRLS
Class 5A - 1. Sumter 2. Rock Hill 3. Dorman 4. Lexington 5. Stratford 6. Dutch Fork 7. Stall 8. Cane Bay 9. Woodmont 10. Spring Valley

Class 4A - 1. Westside 2. Catawba Ridge 3. North Augusta 4. Aiken 5. South Florence 6. Westwood 7. West Florence 8. AC Flora 9. Bluffton 10. Colleton County

Class 3A - 1. Keenan 2. Blue Ridge 3. Lower Richland 4. Southside 5. Emerald 6. Orangeburg-Wilkinson 7. Mid-Carolina 8. Clinton 9. Camden 10. Wren

Class 2A - 1. Blacksburg 2. Christ Church 3. Saluda 4. Silver Bluff 5. Philip Simmons 6. Andrew Jackson 7. Latta 8. Chesterfield 9. Gray Collegiate 10. Barnwell