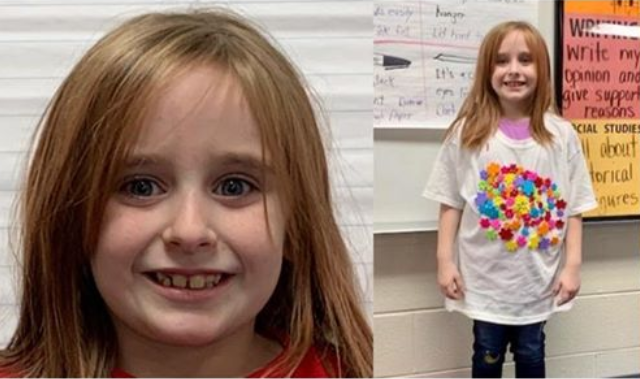 Cayce Department of Public Safety's Evan Antley and Lexington County Coroner Margaret Fisher provided an update Friday morning on six-year-old Faye Swetlik's case. Her body was found Thursday around 11 a.m. in a wooded area in the Churchill Heights neighborhood in Cayce. CDPS Director Byron Snellgrove was the one who found her body.
According to Antley, her body was located between her residence and the NAPA Auto Parts store. He said law enforcement believe her body had not been in that location for a very long time. It was an area that had already been canvased.
Fisher said the second body found Thursday was that of Coty Scott Taylor, 30. He lived at 602 Picadilly Square in the same neighborhood, and was found inside his home. Antley said evidence found in a trash can at that residence helped link Taylor to Faye's case.
Antley did not say what exactly was found. "It was a critical piece of evidence that would have been listed on her missing person's flyer," he said. "I can confirm he [Coty] was a neighbor. Not a relative, not a friend, merely a neighbor that lived in Churchill Heights." Taylor had no criminal history and was not known to law enforcement, according to Antley.
Antley assured the community that he and other law enforcement do not believe the neighborhood is in danger.
Fisher said both Faye and Taylor's autopsies are scheduled for Saturday and will provide additional information.