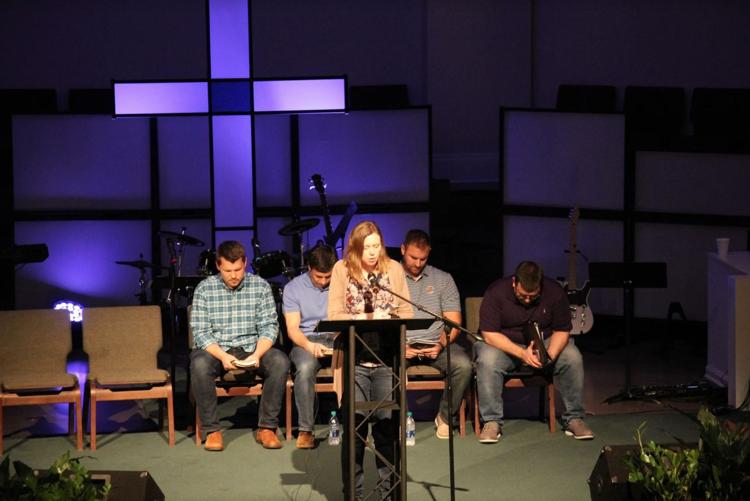 More than 100 people gathered Tuesday evening at Trinity Baptist Church in Cayce. None had planned to be there when the day began. Some were friends and neighbors of Faye Swetlik and her family. Far more had never met them, but came to offer any support they could at the hastily-organized prayer vigil for the missing 6-year-old.
"As I look out over the congregation, I see some of the most precious gifts: our children," said Sgt. Evan Antley of the Cayce Department of Public Safety. "That is the driving force behind every law enforcement officer that has set foot in the city over the last 24 hours."
Even as Antley spoke, local, state and federal authorities continued the search that has been going on constantly since Faye Swetlik was reported missing Monday afternoon. The child was last seen that day around 3:45 p.m., playing in the front yard of her home at 16 Londonderry Lane. She was wearing a black shirt with the word "Peace" on it.
A hotline, 803-205-4444, has been set up for the case, and Antley encouraged anyone with any possibility of a clue to use it.
"No piece of information is too small or too irrelevant for you to call," he said.
After Antley spoke, church and community leaders took turns leading the group in prayers for all involved. Pastors and counselors remained after the vigil to speak with anyone who sought them out.
"Every parent has had this," said Trinity Senior Pastor Eddie Coakley. "You have that 30 seconds or one minute or five minutes where you've lost your child for a moment in a store or out at the park or wherever. I keep on thinking of this sweet family having that feeling drag on for 24 hours and what that must be like. My prayer is that that be able to go away quickly, that little Faye be brought back very, very quickly."
Antley said the search will continue through the night and he and other officers will continue to update the community on its progress.