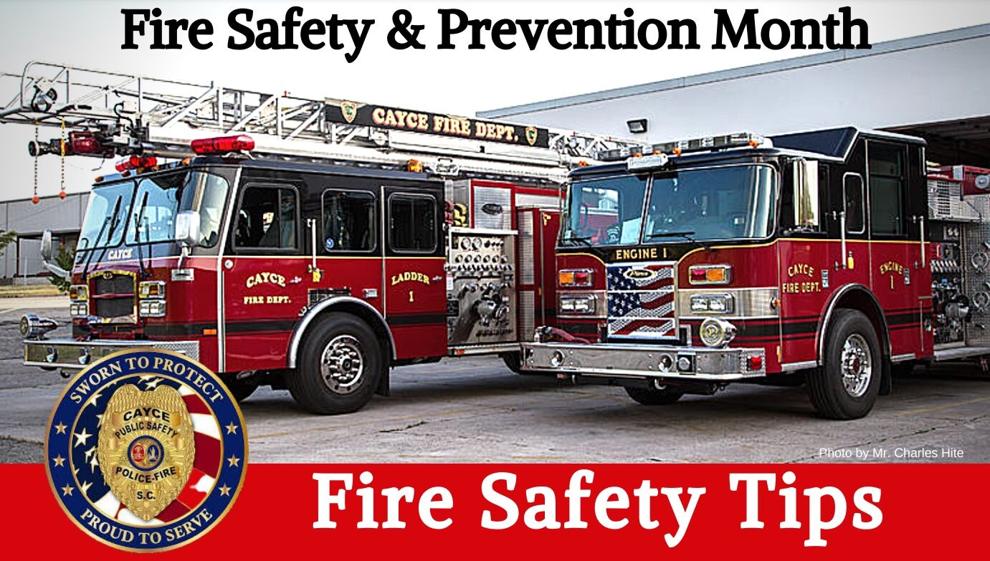 October is Fire Safety and Prevention Month. The change of seasons means the coming of cooler weather, but from fall fun like bonfires to simply keeping warm, the lower temperatures can also bring danger.
The firefighting experts at the Cayce Public Safety Department are offering advice that could keep you and your loved ones safe this fall and winter.
Install smoke alarms in every bedroom, outside each sleeping area and on every level of the home. Interconnect all smoke alarms throughout the home.
When the smoke alarm sounds, get out and stay out. Call 911 as soon as you are out of the home.
Test smoke alarms at least once a month and replace alarm batteries at least twice per year.
Replace smoke alarms every 10 years.
Make sure everyone can hear the sound of the smoke alarms.
Have a home fire escape plan. Know at least two ways out of every room if possible; and designate a meeting place outside.
Practice your escape plan twice each year.
Keep lamps, light fixtures, and light bulbs away from anything that can burn, such as lamp shades, bedding, curtains, and clothing.
Clean dryer vents and airways at least once per year.
Replace cracked and damaged electrical cords and have additional circuits added by an electrician.
Use extension cords for temporary wiring only.
The Cayce Fire Department is an integrated division within the Cayce Department of Public Safety. The fire division is led by Assistant Chief of Fire Services Brian Lorick. More information is available at caycesc.gov.