Just before the 'Weekend of Champions' for South Carolina High School League soccer comes to the release of the All-State teams.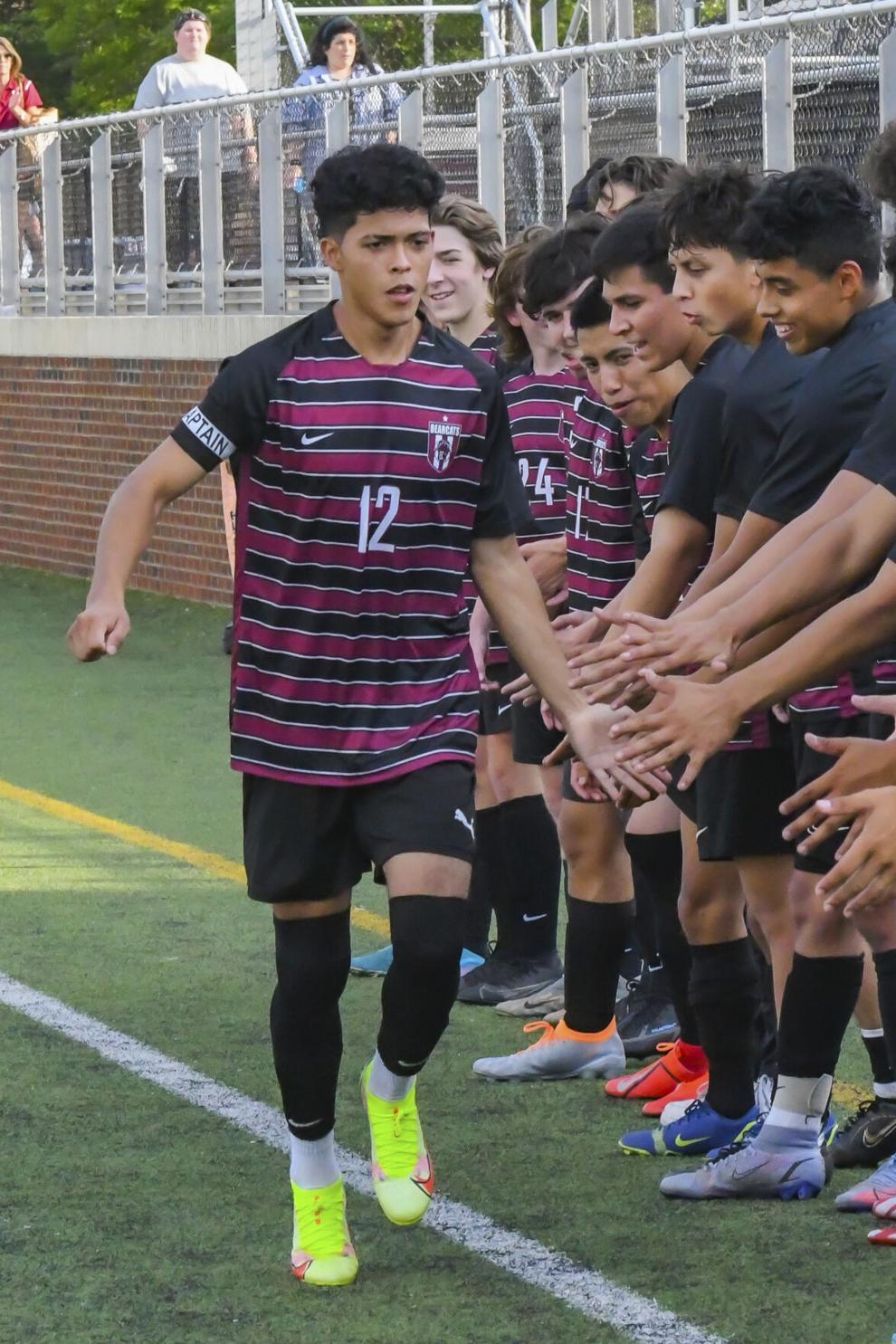 State finalists Brookland-Cayce, Chapin and Gray Collegiate Academy account for seven of the selected players in the five classifications.
The defending Class 3A champion Bearcats will face Daniel at 2 p.m. Friday. The War Eagles will meet defending Class 2A champion Christ Church at the same time Saturday with the Eagles meeting defending Class 5A champion Riverside at 8 p.m.
The selections for the North-South Soccer Classic taking place June 17-18 at T.L. Hanna High School and the Clash of the Carolinas on June 24-25 at Koka Booth Stadium in Cary, N.C. were also announced Wednesday.
Richland Northeast head coach John Mills will lead a North girls team which includes Sydney Hudock (Spring Valley). Riley Barnes (Gilbert), Abby Dunning (River Bluff), Hannah Grace Waters (Lexington) and Kyia Tucker (Chapin) will represent the South girls team.
Blythewood's Justin Ellis and Connor Jackson and Gray Collegiate's Cely and Kussro will compete for the North team against a South roster which includes River Bluff's Jackson Collins and Jackson Myhand, Dutch Fork's Lane Greenlee and Ryan Villarosa and Chapin's Arlis Dawsey and Wilson Overstreet.
The South Carolina girls roster for the Clash of the Carolinas includes Chapin's Ryanne Daley and White Knoll's Kara Yandle. The South Carolina boys roster has A.C. Flora's Lyman Ott, Chapin's Owen Collins, River Bluff's Nick Gartung and Anderson May and Lexington's Jaxon Keene.
S.C. High School Soccer Coaches Association All-State Teams
Boys
Class 5A
Connor Jackson and Terry Watson (both of Blythewood), Carson Graves (Chapin), Franklin Spires and Kenny Kwizera (both of Lexington) and Matthew Rotola (River Bluff) and Thomas Roberts (Spring Valley)
Class 4A
Jackson Price, Charlie Stokes and Rogers Thomas (all of A.C. Flora)
Class 3A
Angel Barrientos Reyes and Eduardo Moisa Membreño (both of Brookland-Cayce) and Alejandro Gonzeles (Gilbert) and Sammy Carmona (Mid-Carolina)
JT Gardner, Guillermo Cely, Ryan Kussro and Carlos Vasquez (all of Gray Collegiate)
 Class 2A
Blake Brice, Tyson Funderburk and Owen Phillips (all of Andrew Jackson)
Girls
Class 5A
Evelyn Wright (Blythewood), Alanna Colbert (River Bluff) and Brooke Dudley (Chapin)
Class 4A
Libby Hardin (Dreher), Delaney Minor and Grace Vipperman (both of A.C. Flora)
Class 3A
Kinlee Mozley (Gilbert) and Kimberly Neely (Brookland-Cayce) and Mia Robinson (Camden)
Class 2A
Harleigh Payne (Andrew Jackson)
S.C. High School League Soccer State Championships Schedule
(All Matches at W.C. Hawkins Stadium on the campus of Irmo High School)
noon - Class 3A Girls
Powdersville (19-0) vs. Oceanside Collegiate (12-7-1)
2 p.m. - Class 3A Boys (25 minutes after girls match)
Daniel (21-5) vs. Brookland-Cayce (20-5-2)
5:30 p.m. - Class 4A Girls
Eastside (17-4) vs. James Island (19-1-2)
7:30 p.m. - Class 4A Boys (25 minutes after girls match)
Eastside (19-2-1) vs. North Augusta (20-2-1)
Saturday's Matches
10 a.m. - Class 1A Boys
Southside Christian (14-4) vs. Palmetto Scholars Academy (16-4-1)
noon - Class 2A/1A Girls (25 minutes after boys match)
St. Joseph's Catholic (12-4-1) vs. Christ Church Episcopal (17-1)
2 p.m. - Class 2A Boys (25 minutes after girls match)
Gray Collegiate Academy (20-3-2) vs. Christ Church Episcopal (12-2)
6 p.m. - Class 5A Girls
T.L. Hanna (15-7-1) vs. Wando (17-1)
8 p.m. - Class 5A Boys (25 minutes after girls match)
Riverside (20-1) vs. Chapin (18-5-1)