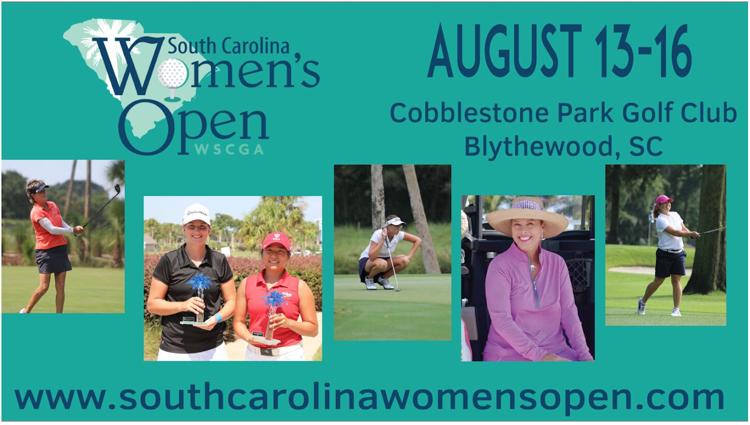 Professional golfers along with seniors and amateurs are gathering at the Cobblestone Golf Club in Blythewood for the South Carolina Women's Open. The event began Thursday morning and continues through Sunday.
According to Executive Director of the Women's South Carolina Golf Association, Clarissa Childs, it will be a weekend of great golf and friendly Sponsors and players from across the state come to play with some of the pros.
The first round is Friday for both divisions, with tee time beginning at 8 a.m., in 10-min. intervals. Seniors will begin in the morning first Friday, and then in the afternoon on Saturday. "Seniors play two days and the younger open division plays three days," said Childs.
According to Childs, a number of well-known professionals whose names will be recognized by fans are taking part in the event. There are 88 participants total.
Spectators' admission is free. "Just bring a mask, chair and a water bottle," she said. "Perch yourself up on a hill and watch some amazing golf." Social distancing rules will be followed. However, Childs said it's easy to be socially distanced when on the numerous acres of land at the Cobblestone Golf Club.
Winners of each division will receive a custom trophy, the top five amateurs receive gift cards, and the professionals are playing for a monetary prize. Additional information can be found at southcarolinawomensopen.com