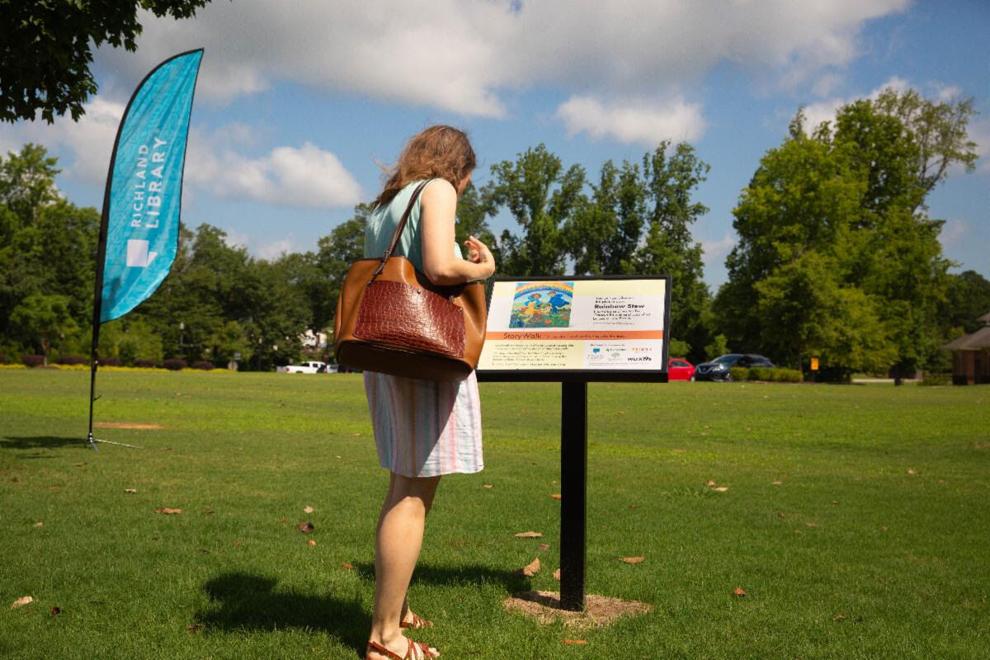 Midlands families can step into a good book when experiencing Richland Library's first interactive Storywalk, located at Doko Meadows Park in Blythewood. The experience offers the opportunity for families to celebrate a love of reading, keep moving and get outdoors in a local park together.
Participants start at the walking trail near Blythewood Town Hall, then can view each page and take part in activities along a path that is easily visible and walkable for young readers. The featured book rotates seasonally and the current selection is Rainbow Stew, by Cathryn Falwell.
The library is creating Edible Garden Carry-Out kits to celebrate, which coincide with the current book on the path. They are available at all 13 library locations while supplies last. There will also be a special edition of Family Storytime Saturday from 10:30 to 11 a.m. on the Richland Library Facebook page that spotlights Rainbow Stew.
The Blythewood Storywalk is between a quarter of a mile to a half mile. At the end of the Storywalk, there is a fork where guests can continue down the park's path, or exit (the playground is also visible in the distance at the end, if families would like to continue their time at the park).
Representatives from the library said there are plans for two additional Storywalk locations toward the late summer and fall.
Doko Meadows Park is located at 100 Alvina Hagood Circle in Blythewood. Additional information can be found at richlandlibrary.com.