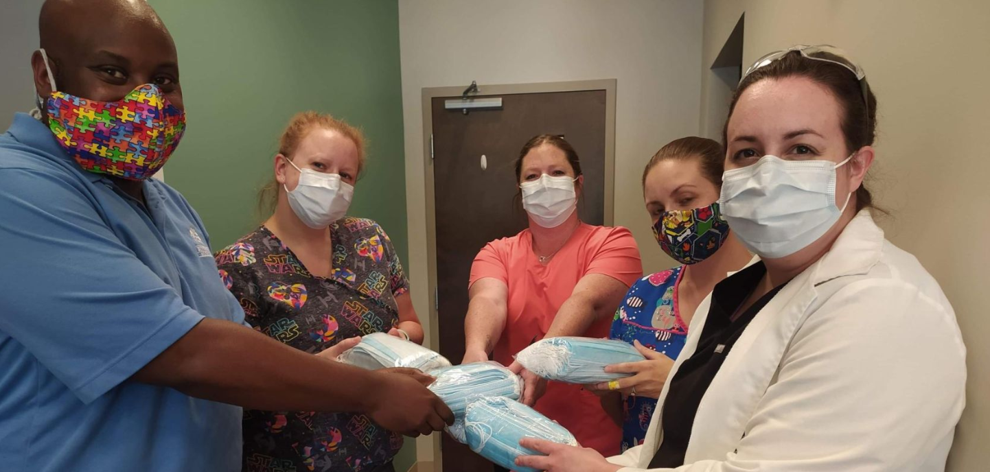 Richland County will hold several mask giveaways in the next few weeks as part of continuing efforts to prevent the spread of COVID-19.
According to a county representative, the free events will take place Fridays in various locations in north Richland County. Face coverings will be distributed on a first-come, first-serve basis.
"Wearing masks plays a critical role in slowing the spread of COVID-19 in our community," County Councilman Jim Manning said. "Richland County and Council are providing several opportunities to make sure our residents have access to those masks and information that can help them stay safe and healthy."
The five upcoming giveaways will be from 10 a.m. to 11:30 a.m. on the following days and locations:
-Oct. 9 at Friarsgate Park, 1712 Chadford Road, Irmo
-Oct. 16 at North Springs Park, 1320 Clemson Road, Columbia
-Oct. 23 at Richland Library Ballentine, 1200 Dutch Fork Road, Irmo
-Oct. 30 at Richland Library Sandhills, 763 Fashion Drive, Columbia
-Nov. 6 at Decker Center, 1945 Decker Blvd., Columbia
The events are part of a larger effort to help residents follow Richland County's mask requirement, which requires most people older than 10 to wear face coverings in public. The County recently acquired and packaged about 67,000 disposable masks for distribution.
More information on the mask ordinance and upcoming mask distribution events in Richland County can be found at visit richlandcountysc.gov/facemasks.