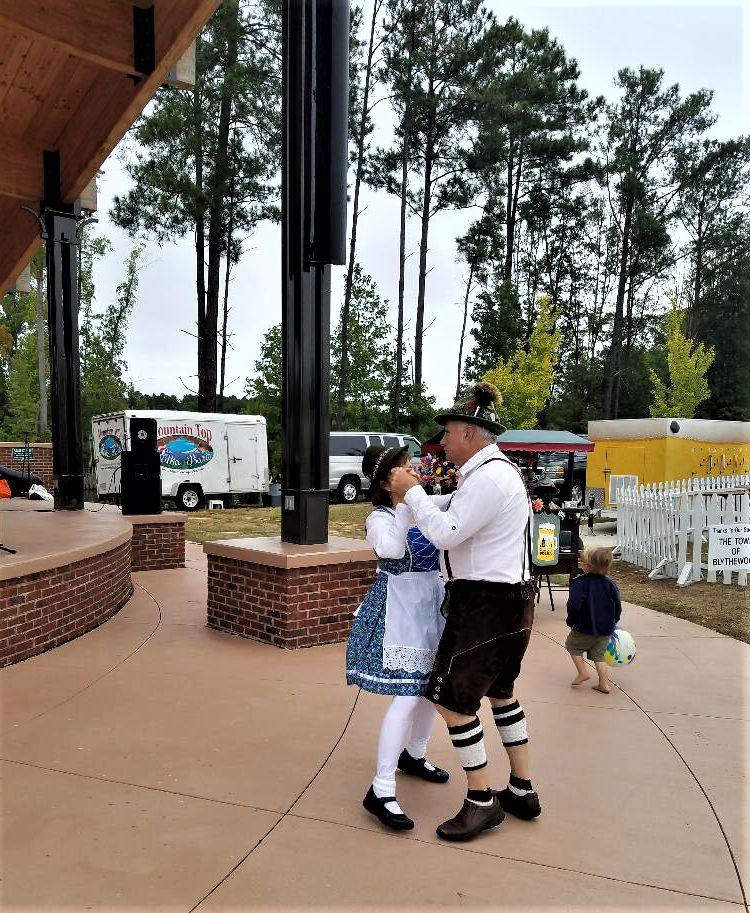 German beer may or may not be strong enough to conquer the coronavirus, but the pandemic isn't going to stop Blythewood's Oktoberfest. The second annual celebration of fall and all things German is set for Saturday, Oct. 17 at Doko Meadows Park.
"2020 has presented each of us with many unique challenges in our personal and business lives, but we've been able to obtain exception approval under COVID-19 guidelines from the S.C. Department of Commerce and support of the Town of Blythewood to host Oktoberfest again this year," said Phil Frye, executive director of the Greater Blythewood Chamber of Commerce.
Last year's inaugural event attracted more than 2,000 attendees for a day of biergartens, German and American food trucks, live traditional German and local musical acts, traditional German Trachten dress and yodeling contests, craft vendors, an Alpine-style cow parade and cow patty bingo game. Camp Discovery will sponsor children's activities and games.
New this year is Blythewood's version of the traditional alpine Volksmarch, Frye said. "We're engaging participants in a noncompetitive walk to visit our historical buildings and local shops and stores throughout the Town Center District." Participating venues will display an Oktoberfest sponsor yard sign.
The event will run from 10 a.m. to 10 p.m. with free admission. Proceeds will support the economic development initiatives and scholarship programs offered through the Greater Blythewood Chamber of Commerce.
Find more information at blythewoodchamber.com or BlythewoodOctoberfest.com.