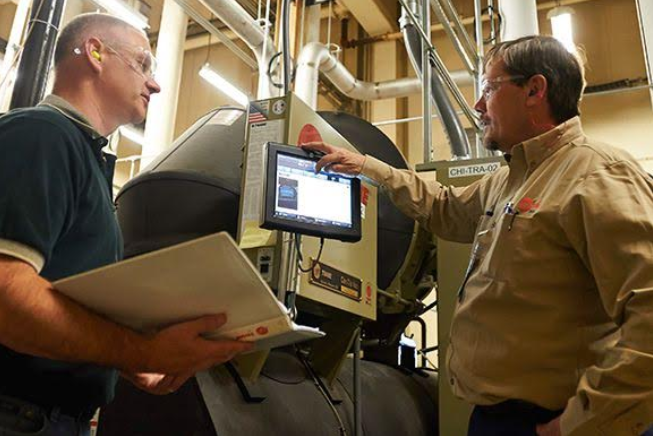 Blythewood area businesses struggling to find qualified workers met with representatives of several local schools this week to learn how they might help fill that need.
"We have trouble finding people with the technical expertise and the aptitude for analytical thinking," said John Kwiecinski, training supervisor at Trane. The air conditioner manufacturing plant off Killian Road in northeast Columbia recently announced a $100 million expansion.
"We need electrical controls people, people who can read schematics, plug in wires and run testers," Kwiecinski said. "The more technical a job is, the longer it takes to train."
Trane isn't the only business battling a shortage of skilled employees, thanks to historically low unemployment rates: 2.2% in Richland Country and 1.9% in Lexington County as of December 2019, both slightly below the state rate of 2.3%, according to the U.S. Bureau of Labor Statistics.
ECPI University was one of the schools offering solutions at the industry symposium organized by the Greater Blythewood Chamber of Commerce. ECPI's Connie Caridi said the school's programs — including information technology, business, health sciences and criminal justice — all require externships or clinicals for completion.
Benedict College also requires 120 hours of service learning for its degree programs, school representative Sonya Johnson said.
For jobs requiring less technical skill, Chesco Services can provide employees for assembly work, packaging, landscaping, cleaning, according to Paulette Cunningham. Chesco provides support and career preparation for adults with intellectual or developmental disabilities.
"Being able to network with people at all ends of the spectrum is really helpful," Kwiecinski said after the meeting. "The labor market in this area of Columbia makes it hard to find people. We need all types."