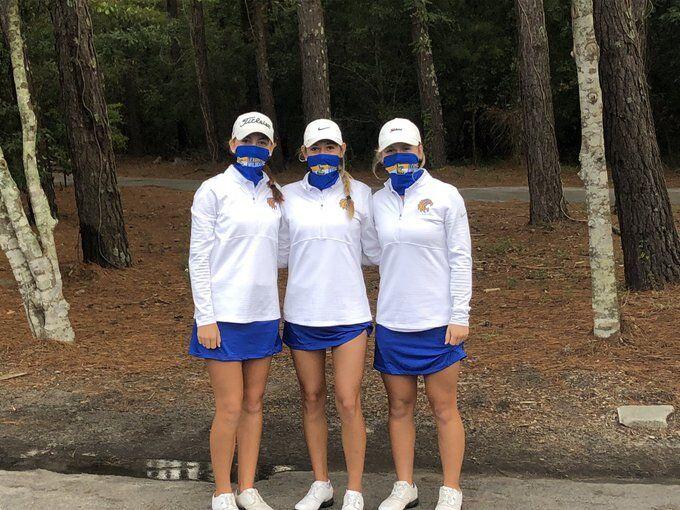 Perennial state power Lexington and Gilbert ranked 1-2 in its respective classifications for the first S.C. High School Golf girls' rankings.
The Lady Wildcats also placed first in the overall standings ahead of defending Class 5A champion Blythewood. The Lady Indians tied JF Byrnes for fifth overall and trailed only Chesnee in Classes A/2A/3A.
This past weekend, Lexington won the WSCGA High School Invitational in Florence.
AC Flora ranked second in the Class 4A rankings behind defending champion May River.
SC HIGH SCHOOL GOLF GIRLS RANKINGS
(Overall)
1. Lexington, 2. Blythewood, 3. Chesnee, 4. Carolina Forest, 5 (tie). Gilbert and JF Byrnes, 7. May River, 8. Wando, 9. Daniel, 10. St. James
(Class 5A)
1. Lexington, 2. Blythewood, 3. Carolina Forest, 4. JF Byrnes, 5. Wando
(Class 4A)
1. May River, 2. AC Flora, 3. Catawba Ridge, 4. Pickens, (Class A/2A/3A), 5. North Myrtle Beach
(Classes A/2A/3A)
1. Chesnee, 2. Gilbert, 3. Daniel, 4. Belton Honea Path, 5 (tie). Legion Collegiate Academy and Greer Middle College