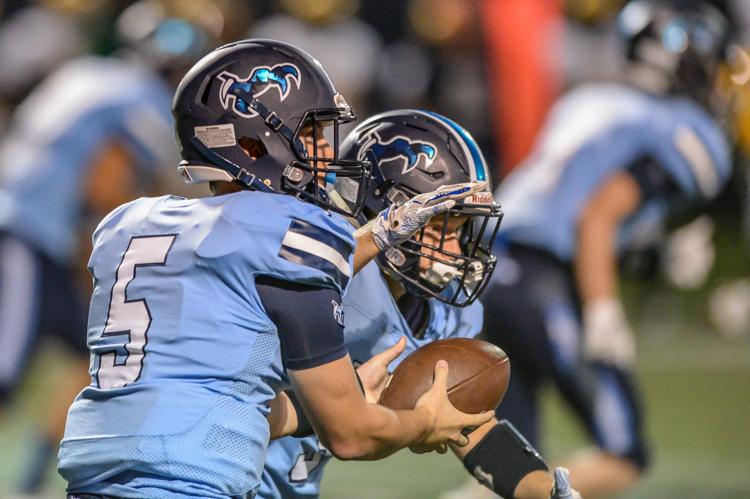 AC FLORA 49 CHAPIN 43
Wow what a game. After watching highlights, interviews and reading up I feel like this was another candidate for game of the year. And in the words of the Chapin broadcast crew, "Nothing comes easy for the Eagles" when it comes to trying to get a win. The defense had trouble containing the run. But you have to give credit to Chapin within the loss for giving the undefeated the Falcons their biggest challenge yet. Dustin Curtis has done a phenomenal job with this Falcon club in his first year. Even though the Falcons were talented last year, they still graduated a bunch of players. And the ones waiting in the wings for their time to shine seem to be just as good, if not better. It's only the halfway point, but Curtis is up there in the handful of coach of the year so far in 4A.
The offensive numbers were pretty wild. Matt Pack rushed for 222 yards and the go ahead score. It is his third time he has eclipsed that mark this season. But quarterback Wise Segars might get the gameball as he passed for 142 and ran for another 171 yards accounting for five touchdowns. The teams combined for over 900 on the night. In the loss, Chapin quarterback Roger Pedroni threw four touchdown passes, with all of them going to Zavier Short.
Sidenote: After the game, AC Flora was given and awarded the Carlisle Cup for being the top athletic program in 4A. It's the first time ever for a Richland One program. Last time a Midlands school won it was Lexington back in 2013.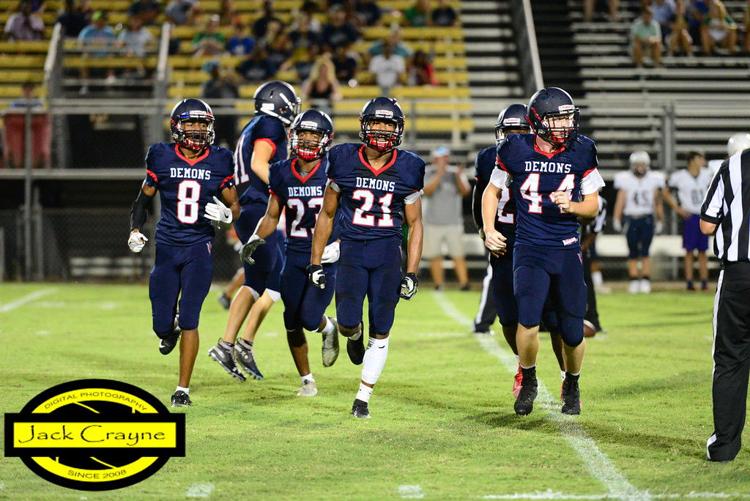 ROCK HILL 14 LUGOFF-ELGIN 7
A 95 yard kickoff return in the second quarter was the difference in this one. It was a scoreless second half as the Bearcats held on for the win. Lugoff-Elgin stopped Rock Hill's offense inside the five yard line on two different occasions and even had an interception near the redzone. LE got a boost from returning Tyler Dixon, however the Demons would only muster one score and drops to 2-4 on the season heading into region play. If that defense plays like they did Friday for the rest of the season, LE is going to compete in region play. They will certainly be a tough out. It was also good to see Dixon back at tailback. He's one of the more underrated backs in the Midlands area. On defense, Demons linebacker Ethan Hix had five tackles for loss.
BLYTHEWOOD 56 BEAUFORT 21
This was a big night for the Bengals. I have been waiting for this offense to break out and see numbers like we saw Friday. Josh Strickland had himself a day, passing for 344 yards and five touchdowns on 17 of 20 passing. His top target Joshua Burrell had four catches for 164 yards and three of those scores. Blythewood has the potential to really shake things up in their region. Most probably predicted them to battle for no worse then second behind Sumter. With an offensive performance like this, it will surely give them confidence heading into the all important final four games of the year.
WESTWOOD 26 FAIRFIELD CENTRAL 7
The Griffins scored first before Westwood went all 26 unanswered to take this one. Ahmon Green accounted for three touchdowns rushing for two of those. His passing score went to do it all two-way player Cam Atkins. What I like about this Westwood team is the experience on offense. If they get down to the fourth quarter, they have good skill guys who have been here 2-3 years. I also really like their defensive line. They have some real good players up front there to stuff the run and get after the passer. The region outlook for them is going to come down to those positions I think.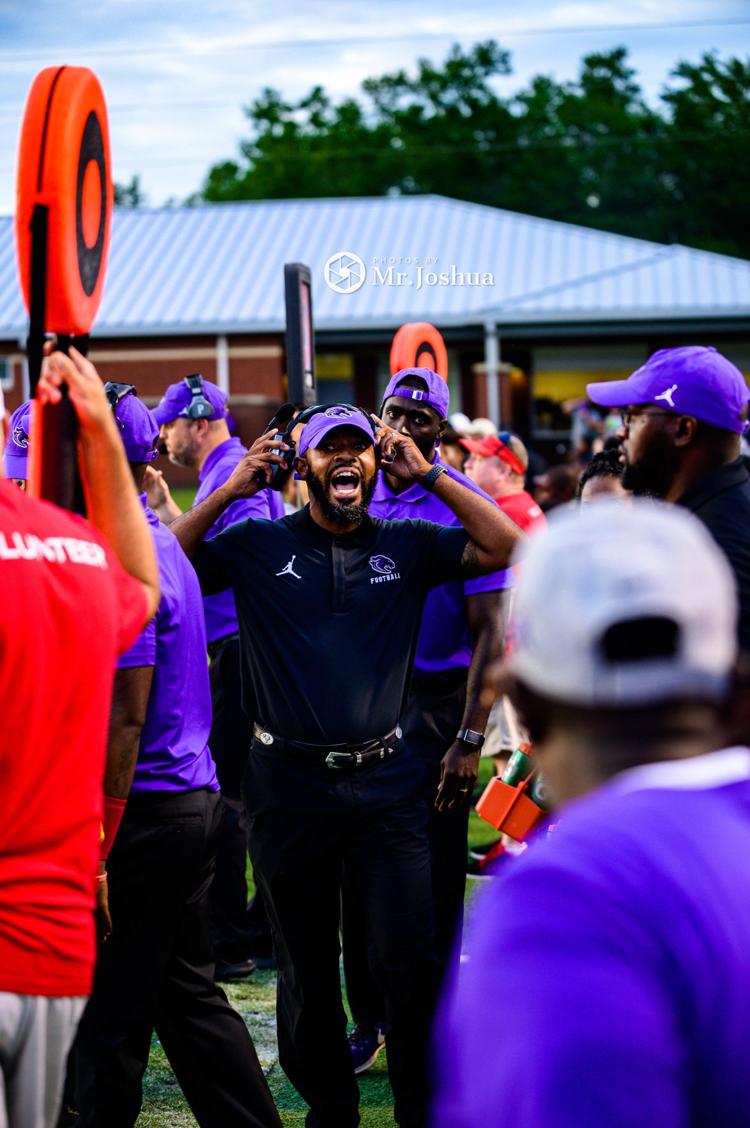 RIDGE VIEW 59 KEENAN 8
The Blazers got a much needed confidence booster heading into region. After a brutal couple of weeks of opponents it seems as though they got to flex a little here. They really needed the added assurance on offense as Andre Washington had a strong day under center. He threw for three touchdowns and ran for another. He spread the ball out with Jordan Smith, Nasir Butler and Caleb Rayner all catching a ball in the endzone. Three other players had touchdowns on the ground including Cincere Scott, David Mitchell, and Josh Holmes. In terms of the outlook for Ridge View heading into region, they will certainly compete for a top two spot, especially with their defense. York, RNE and Lancaster all appear to be winnable games for Ridge View in my mind. So it could be a three horse (pardon the pun) race with South Pointe, Ridge View and Westwood.
LEXINGTON 44 SPRING VALLEY 27
Another really good road win for Lexington. And they scored some points, their most all season in fact. I wrote it in my preview last week that this Lexington team has gotten off to an extremely good start but no one seems to be talking about them. A very quiet 5-1 start for Perry Woolbright and the Wildcats. Maybe its because they may not have the star power like other teams in their region such as a River Bluff, White Knoll or Dutch Fork. They seem to be playing pretty solid defense and running the football. There's no doubt Lexington will at no worse compete for a home playoff game and second place in the region. As for Spring Valley, the Vikings seem to be looking for answers. That's back to back weeks now giving up 40 points in a loss. But thankfully those losses are wiped off the board as region play begins next week. Robin Bacon has coached a lot of football and will have his kids ready for a new slate of games next week.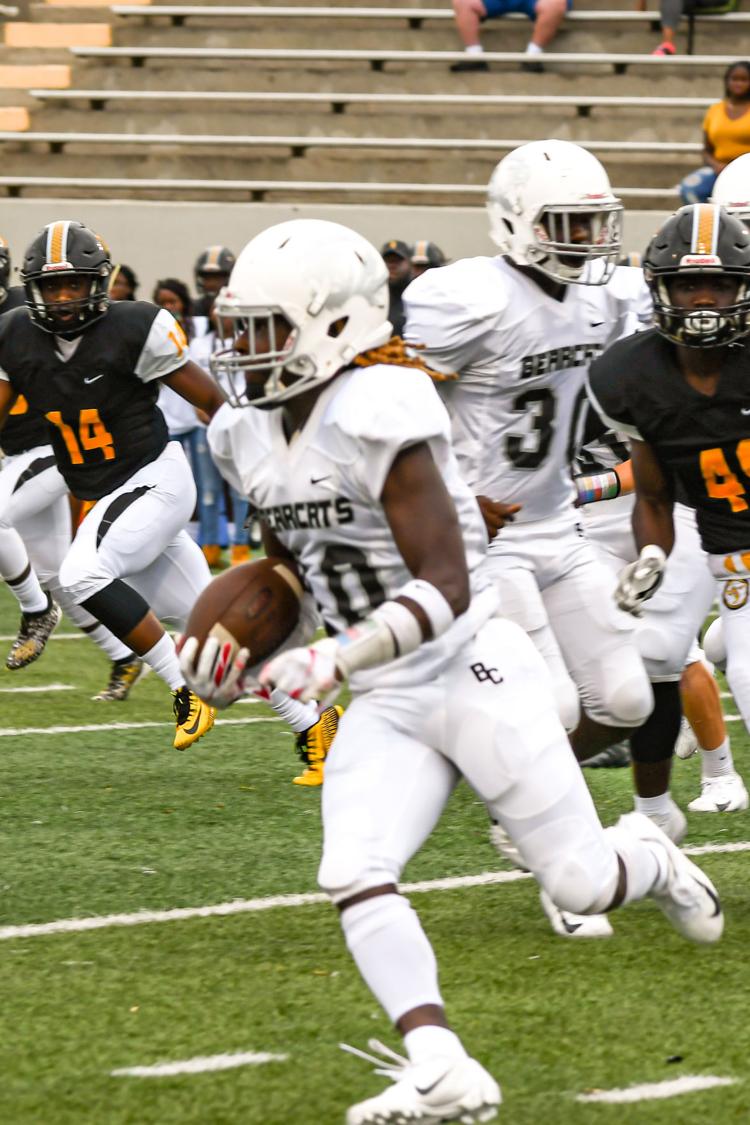 BROOKLAND-CAYCE 35 NEWBERRY 27
I think most could consider this a slight upset here. Big win for Coach Rusty Charpia and his Bearcats. Newberry came in as a pretty hot team. The Bearcat defense got a couple of big stops forcing Newberry to turnover on downs or field goals, and also an interception to end a drive. Deondre baker had a couple of touchdowns in the win.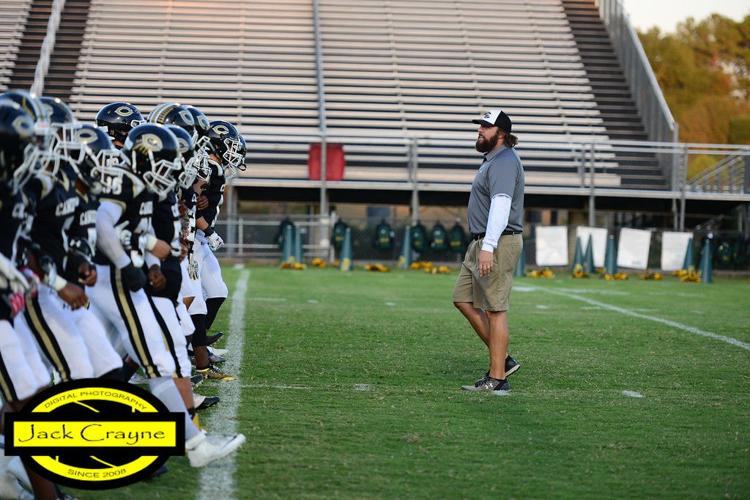 CAMDEN 53 RICHLAND NORTHEAST 0
Going back last season, the Bulldogs have defeated RNE by a combined tally of 98-0. Willis Lane eclipsed the century mark going over 1000 on the season with 155 yards on 14 carries to go with two scores. Camden had 474 total yards with 290 of that coming on the ground. In the passing game, Anthony Lyles had three touchdown receptions from Jaffari Pearson. Bulldogs are 6-0 for the first time since 2010.
HAMMOND 55 FIRST BAPTIST 7
In a rematch from last year's state championship SCISA final it was all Skyhawks here. Jackson Muschamp was efficient going 12 of 14 for 297 yards and four touchdowns. The top prospect in the state Jordan Burch caught a touchdown, passed for another, and recorded 2 sacks on the night for Hammond.
OTHER FINALS
ALLENDALE FAIRAX 41 EAU CLAIRE 6
PELION 24 COLUMBIA 8
CLOVER 48 IRMO 14