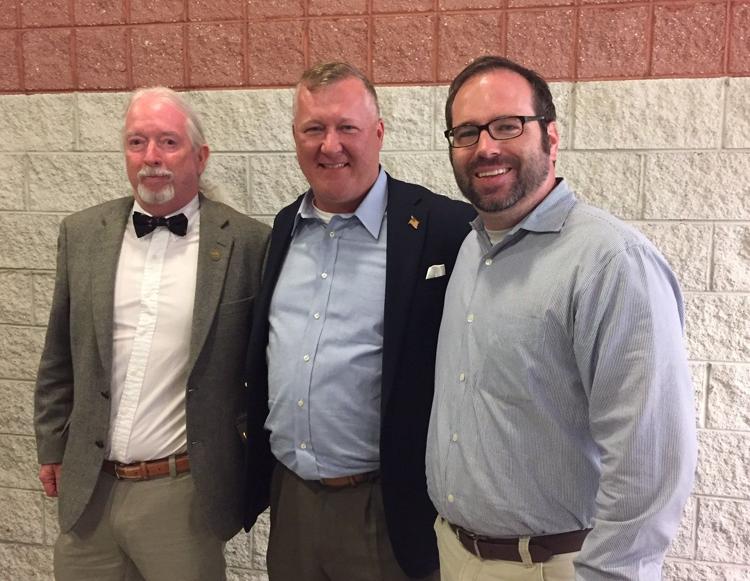 Bryan Franklin will be the new mayor of Blythewood next year.
Franklin, a current Blythewood council member, beat former mayor Keith Bailey and fellow council member Malcolm Gordge in heavy voting in Tuesday's general election. Franklin had 328 votes to Bailey's 252 and Gordge's 121.
Donald Brock and Eddie Baughman emerged on top in a five-way race for two at-large seats on the town council. Brock, who serves on Blythewood's planning commission, collected 412 votes. Baughman, a current council member and mayor pro-tem, received 389 votes. Sloan Jarvis Griffin, also a planning commission member, had 311 votes. Marcus Taylor received 137 votes and Barry Belville had 39.
Voter turnout far exceeded expectations, according to Kris White, assistant clerk in charge of the Blythewood polling site at the community center.
"It was way more than expected," White said. "We expected about 300 voters and had 729 [by 6:45 p.m.]. That's about 23 percent of the registered voters."