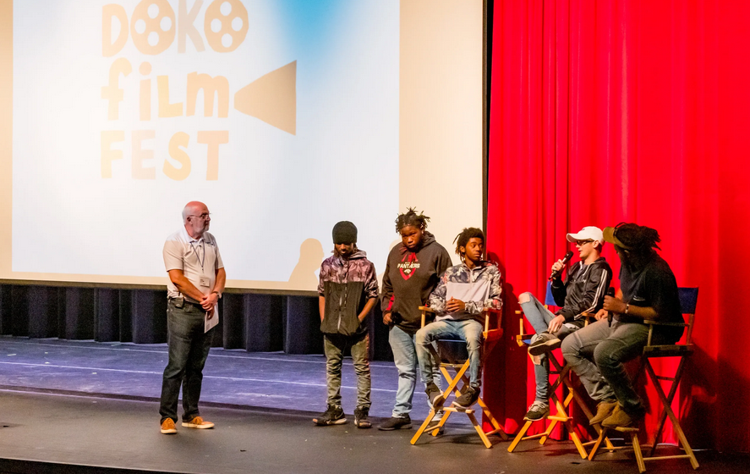 The inbox was filled to overflowing when entries closed this week for the second Doko Film Fest. The film competition for high school students ages 14 to 18 garnered 143 entries — more than double last year's 62 entries.
Students from 22 states, Canada, India, China and the United Kingdom submitted two-minute to 10-minute productions in short story, documentary, music video, comedy, animation or pocket studio categories (shot and edited entirely on a smartphone). Short stories dominated the entries with 82, followed by documentaries and comedies.
Film Fest creator Ray Smith said the event hitting its second year had a lot to do with its tremendous growth. "Now that it's the second year, people can see it's real. We made photos from last year available online and there were a couple of reviews online. And we pushed out information through the school systems."
The Film Fest will open with a gala at Doko Manor the evening of March 13, with food and beverages, a jazz trio and silent auction fundraiser. March 14 attendees will convene at Westwood High School in Blythewood for a day of master classes, networking and the highlight of the event: screening of finalist films in each category before a live audience. Winners in each category and an overall winner will receive awards the final day of the event.
New this year is an opportunity for winners who live too far away to attend to still participate in the awards in real time. They'll be connected to the Westwood auditorium through a videoconferencing system so they can hear the applause and answer audience questions afterward. "It's a way to make them feel part of it," Smith said.
And he's already planning for next year. After this year's event concludes, he'll launch a series of mini-classes on lighting and other film techniques using the same videoconferencing system. Participants will pick up tips from pros on how to create potentially winning entries for the third Doko Film Fest in 2021.
Smith is a veteran business educator and documentary filmmaker who has created and led executive education programs at the Darla Moore School of Business, Duke University and global financial firm Deutsche Bank. His film production company, Modos Media, created the documentary "Voices from Vietnam," which aired on Public Broadcasting System stations nationwide and was screened at the Beaufort International Film Festival. Smith said his background in education, his experience in Beaufort and a stint as a judge for another student film competition prompted him to create Doko Film Fest.
For more information, including ticket information for the March 13 gala, visit dokofilmfest.com.