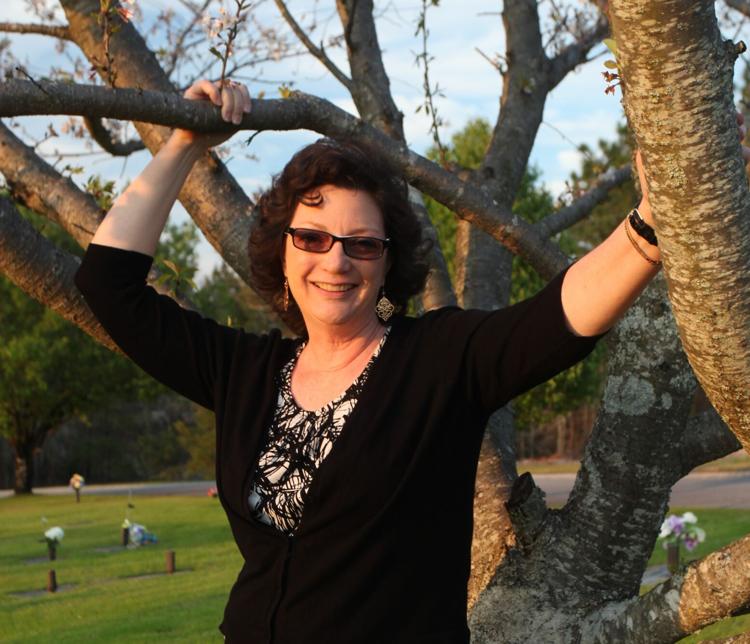 If you think cemeteries are sad or spooky, you could learn a lot from Heather Leigh.
"I've always loved the history of cemeteries," said Leigh, whose genealogy-seeking mother brought her along as a child on visits to old cemeteries to make rubbings of grave markers. "Before we had parks and zoos, cemeteries were used as community gathering spots for social events, churches and families."
Leigh turned that interest into one of her first jobs, working at a cemetery near her home in Pennsylvania. In the mid-90s she relocated to Elgin, where she's now general manager of Greenhaven Memorial Gardens & Life Tribute Center, a funeral and wedding officiant, and a certified grief recovery specialist. She also recently added funeral director apprentice to her resume.
"I deal with all of life's icky stuff," she said with a laugh.
But Leigh is serious about her ability to help people during difficult times. "Grief isn't just about death," Leigh said. "It's about major life events that cause change, including a loss of health, faith, a job or a relationship. Even positive events can cause grief."
Leigh said she works with clients in a structured recovery method with a beginning, a middle and an end that provides resolution to people experiencing emotional pain.
"Grief is cumulative. It could go back to childhood, the loss of a pet or family problems. Once that begins to make sense, we can remove the barriers caused by being socialized to think and feel about things a certain way.
"People often have a tremendous amount of guilt or regret, and they choose not to talk about it. But once you do, it frees your brain. If I can help one person switch their thought process, I can change their life."
Leigh also serves as a "death doula" — much like a birth doula, but trained to help families at the other end of life.
"I have a personal passion for educating families on what their options are," Leigh said. "I serve as a go-between with the dying person and the family, and guide the family in the process of what's happening, because they're not familiar with it."
"There's nothing that means more to me than knowing I've helped someone," Leigh said. "I know this is my calling."