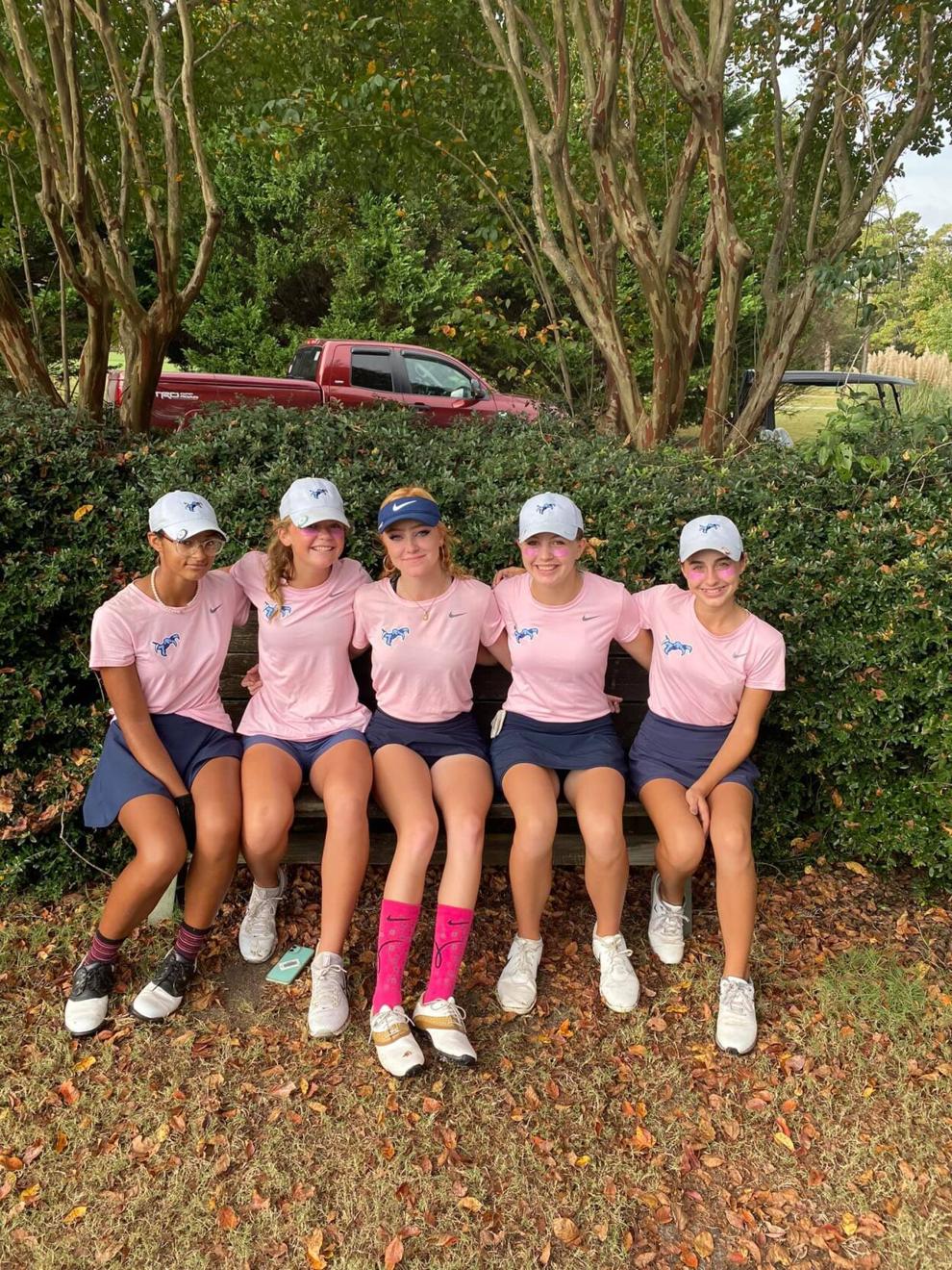 For the first time since a new classification was added in the SC High School League, a team other than Lexington was crowned Region 5-5A girls' golf champion.
Chapin High School earned a seven-stroke victory at the region tournament Monday at the Ponderosa Club in Batesburg-Leesville.
The Lady Eagles shot a 20-over-par 308 to beat out the Lady Wildcats (27-over-par 315). River Bluff (92-over-380) placed third, followed by Dutch Fork 162-over-450) and White Knoll (163-over-451).
Lexington's Isabella Rawl did claim the individual title to earn Region Player of the Year honors. The Clemson commit was the lone player to shoot under par at four-under to beat out Chapin's Lilly Reed Black who shot even par.
Emily Baker (2-over-74) finished in third place, followed by teammate Mia Andrade (3-over-75) and Lexington's Brooke Burgess (5-over-77).
Top-ranked Blythewood won the Region 5-4A title. Lady Bengal teammates Elaa Stalvey and Carolina Hawkins tied for first each shooting 4-under-68.
Up next is the Class 5A Lower State champion set for next Monday at Shaftesbury Golf Club in Conway. Lexington is the defending Lower State champion. The Class 5A Upper State will also take place next Monday at Chester Golf Course in Chester. Blythewood is the defending Upper State champion.
Top-ranked and defending Class 3A champion Gilbert will compete in the Region 5-3A championship at Ponderosa Club. The Lower State final will take place next Monday at Cheraw State Park Golf Course in Cheraw.
SC HIGH SCHOOL GIRLS GOLF RANKINGS
(Class 5A)
1. Blythewood, 2. Dorman, 3. Chapin, 4. Lexington, 5. Wando, 6. TL Hanna, 7 (tie). Spartanburg and Gaffney, 9. St. James, 10. JF Byrnes
(Class 4A)
1. May River, 2. Catawba Ridge, 3. Pickens, 4. AC Flora, 5. Hilton Head, 6. North Myrtle Beach, 7. West Florence, 8. Greenville, 9. Greenwood, 10. Easley
(Class 3A,2A,A)
1. Gilbert, 2. Chesnee, 3. Seneca, 4. Blue Ridge, 5. Aynor, 6. Waccamaw, 7. Belton-Honea Path, 8. Fox Creek, 9. Pendleton, 10. Camden