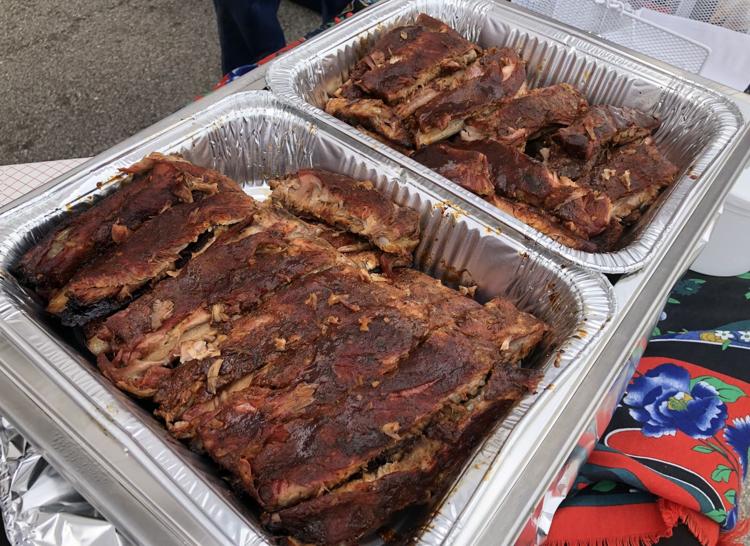 The intoxicating aroma of dozens of racks of ribs grilling and smoking drew hundreds of people to Doko Park in Blythewood on Saturday for the town's first-ever Doko Rib Fest cook off competition.
Forty grillmeisters competed in professional, amateur and military veteran divisions. While judges sampled each offering in a private tent, visitors of all ages milled among the competitors' booths to enjoy tastings of their choice. For those less swine-inclined, vendors offered boiled peanuts, ice cream, baked goods, funnel cakes and beverages along with live music into the evening.
The Hamskills team from Columbia proved to be the crowd favorite, winning the People's Choice award. Red Cup Q from Blythewood took first place in the professional division, BooBoo Que from Winnsboro won the amateur division, and the Fat Bellies team from Columbia was first in the military veteran division.
The event was produced by the Greater Blythewood Chamber of Commerce. Chamber executive director Phil Frye said the inaugural cookoff could have been even bigger: He had to turn away six more would-be competitors for lack of space.