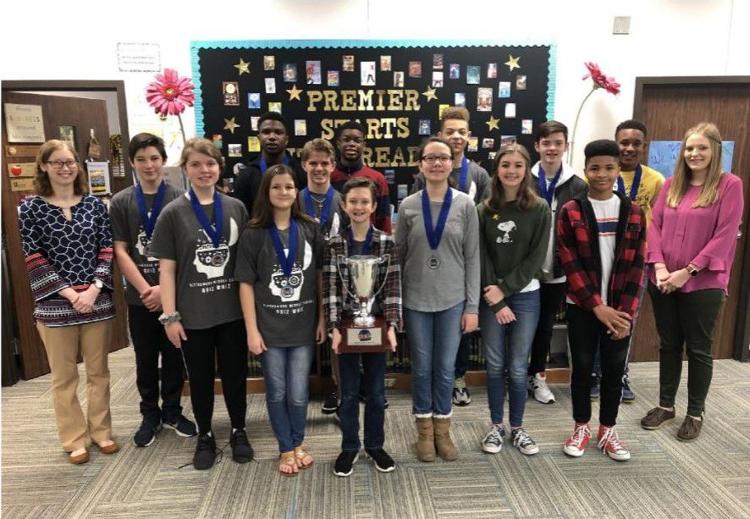 Blythewood Middle School's Quiz Bowl team won the Richland Two Quiz Whiz Bowl Championship Saturday, Feb. 8.
Jane Hamrick and Stephanie Turiak, both teachers at Blythewood Middle School, coached their eighth grade students through the victory during the two-day competition. The Blythewood team went undefeated throughout the competition.
The tournament included teams from all Richland Two middle schools. Students answered trivia-style questions based on pop-culture, history, sports, literature and math.
Jane Hamrick was impressed with the students' efforts in preparing for the tournament. "The kids did most of the work preparing themselves by looking for facts and information to upload in a shared document to study," she said. Practice questions from the Quiz Whiz national association were also beneficial in preparing the students to win the championship.
Hamrick and Turiak enjoyed helping the students throughout the preparation process. Hamrick said the best part was helping their students build stamina to answer questions while under pressure. Both teachers are first-year coaches for the Blythewood Quiz Bowl team and are pleased with the 2020 results.