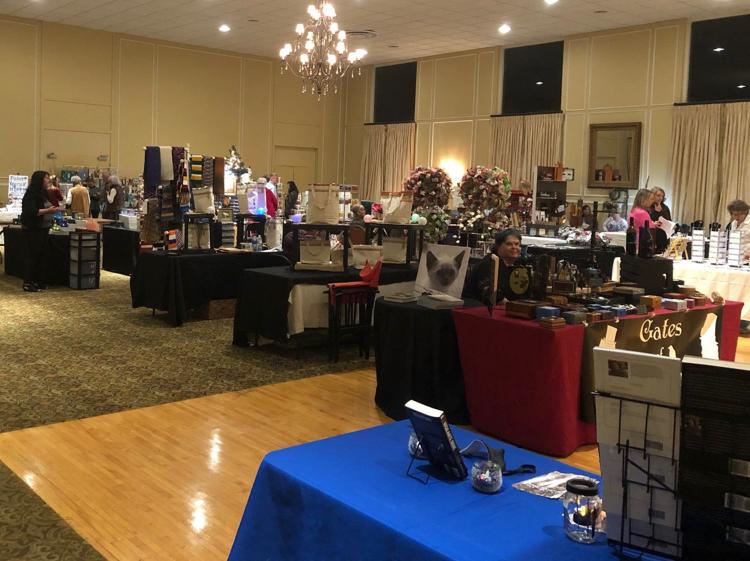 Blythewood area residents can get an early start on their holiday shopping this weekend at the Artists Guild annual Holiday Market. Nearly 30 artists and craftspeople have set up shop at Columbia Country Club for the first time in the market's 10 years in business.
Early shoppers Thursday evening found aisles of candles, jewelry, original artwork, wreaths, ceramics, Christmas decor, fabric creations and more, all created by area artisans.
The Artists Guild sponsors the volunteer-run event to provide local artists an opportunity to showcase — and sell — their wares, according to Guild president Ann Byrum.
"What makes our market different is all the items are made or substantially changed from the original material by the artists," Byrum said.
The three-day event continues Friday from 10 a.m. to 8 p.m. and Saturday from 10 a.m. to 6 p.m. Admission is free.