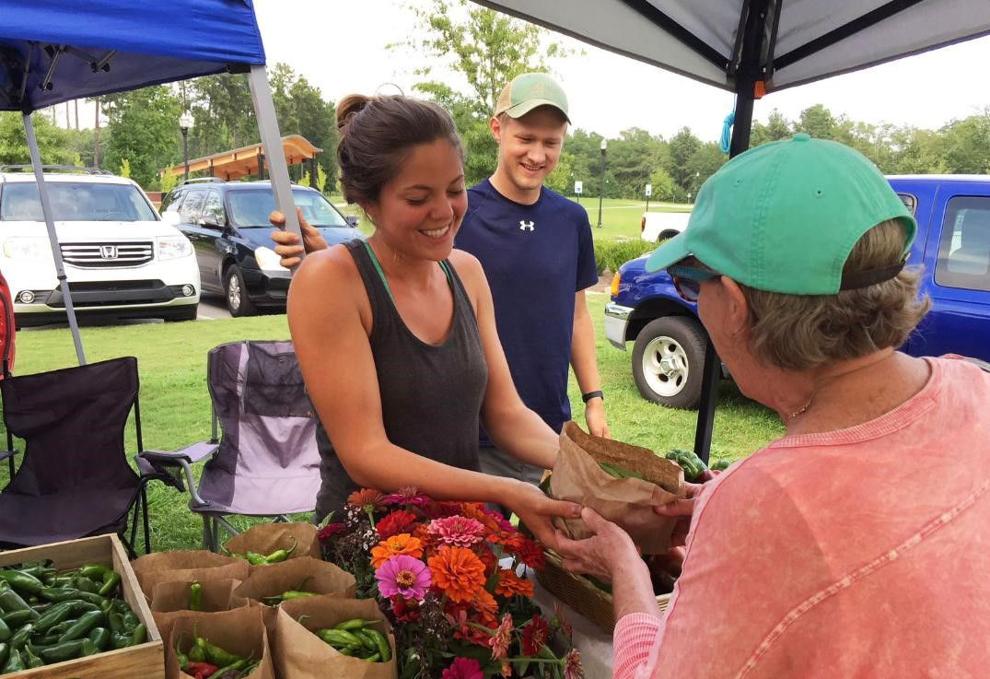 The Blythewood Farmers Market opens for its eighth season Wednesday, April 21 at Doko Park. The popular market will operate 4 p.m.–7 p.m. weekly, offering locally grown vegetables, fruit, eggs, meats, breads, baked good, plants and flowers, and more. The 2021 grand opening also will include live music by the Randy Lucas Trio.
New at the market this year is approval to accept S.C. Supplemental Nutrition Assistance Program, or SNAP, benefits, according to market coordinator Michaela Barno.
"People can bring their EBT cards to the farmers market and purchase all sorts of groceries approved through that program," Barno said. EBT cards are special debit cards that come with a certain amount of money on them to pay for food.
Barno said the market will continue to maintain COVID-19 safety protocols, including social distancing, hand-sanitizing stations and masks.
"We have room to spread out as much as we need to and space vendors out so it's easier to move around in," she said. "Everyone was so respectful last year, it made it easy for our farmers to serve everybody."
Doko Park is located at 171 Langford Rd.