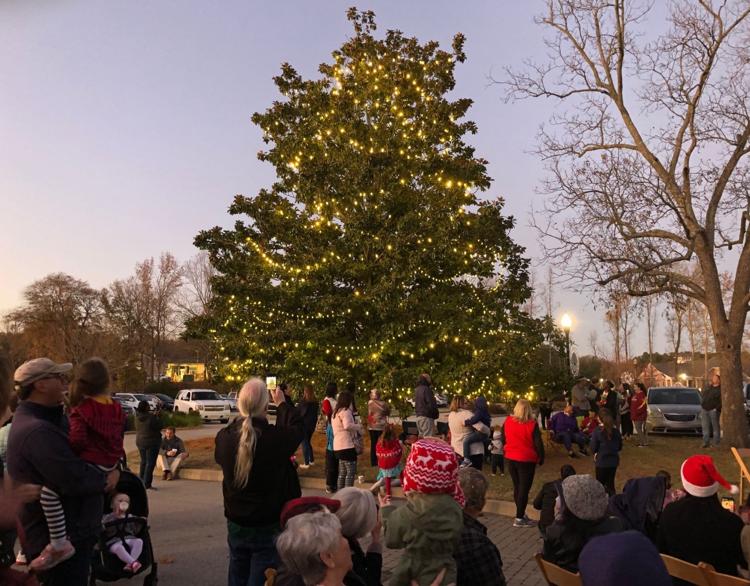 Hundreds of Blythewood area residents gathered at town hall in Doko Meadow Park Sunday evening for the official lighting of the town's dual Christmas trees.
The crowd — many sporting reindeer ears, Santa caps and other festive attire — was entertained by local musicians Vance and Jeannie Sharpe, the Trinity United Methodist children's choir and students from Freeway Music school, while the Blythewood Optimists Club, Rotary Club and Chamber of Commerce served hot cocoa, cider and cookies.
After a welcome by new mayor Bryan Franklin and invocation by mayor pro-tem Eddie Baughman, former University of South Carolina women's golf coach Kristi Coggins flipped the switch to light the trees: a huge magnolia next to town hall and a second tree just across the road near the corner of Langford Road and Highway 21. Coggins was selected as celebrity tree lighter after being inducted into the university's Athletic Hall of Fame earlier this fall.
The festivities continued with Santa Claus making his first appearance of the season on the steps of town hall. Those who missed him will have another chance to see him in action when Blythewood hosts its annual Christmas parade next Sunday, Dec. 8, beginning at 3 p.m.