Richland School District Two welcomed 23 new educators earlier this month during a Future Educators Signing Day ceremony.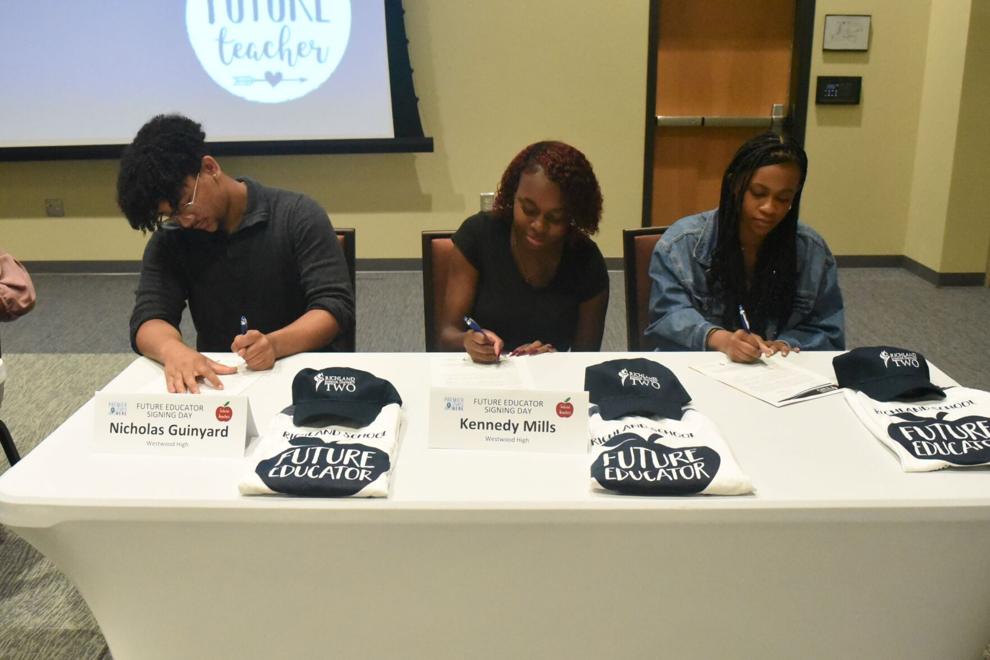 In a ceremony similar to one held for student-athletes, the new Richland District Two student educators signed certificates recognizing their commitment to making a difference in the lives of children.
Senior Chief Human Resources Officer Shawn Williams said with the current teacher shortage; these new educators will be an asset to the district's teaching staff.
"Richland Two is doing everything possible to attract the best talent to our classrooms. This includes offering competitive salaries for teachers starting at $41,000 annually, benefits, and premier working conditions. We are fortunate to have 23 student-teachers sign certificates recognizing their commitment to the teaching profession," said Williams.
Here are the county's new 2022 future educators and their high schools.
James "Eli" Ailshie, Blythewood
Kaitlyn Blackwell, Westwood
Katie Christian, Blythewood
Justyn Colon-Rodriquez, Ridge View
Matthew Davidson, Richland Northeast
Anna Gillespie, Blythewood
Nicolas Guinyard, Westwood
Ta'Sadia Johnson, Richland Northeast
Lauren Koger, Spring Valley
Kennedy Mills, Westwood
Haylea Morgan, Richland Northeast
Joseline Paez, Blythewood
Tia Pittman, Blythewood
Mya Riley, Richland Northeast
Andrew Rurey, Spring Valley
Amari Sims, Richland Northeast
Donald Squires, Richland Northeast
Annika Stears, Blythewood
Rachel Truitt, Blythewood
Kearyn Washington, Ridge View
Reagan Watson, Spring Valley
Donnie Weston, Westwood
Benjamin Woodle, Spring Valley