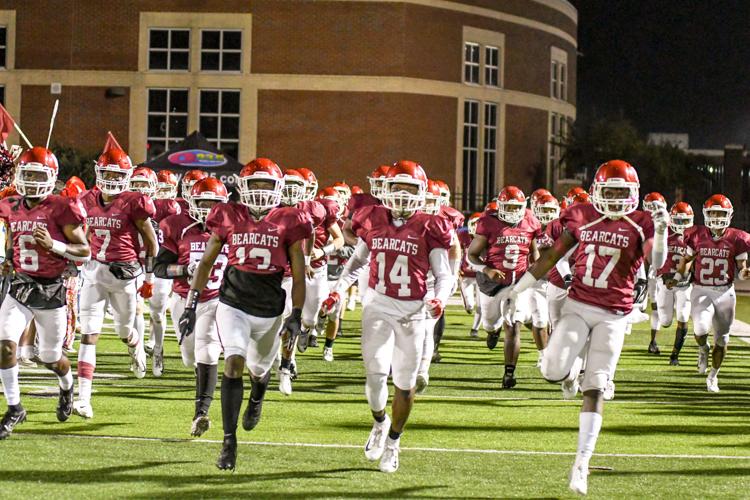 Some big changes are coming for Columbia area teams. The proposed South Carolina High School League 2020-2022 realignment was released Thursday and there are quite a few adjustments that will be made. This is done by the league every two years to level the playing field among the schools throughout the state. This particular year, the realignment was based on 45 day enrollment numbers from ninth to 11th grade. The league used 135 day numbers for ninth to 12th. The thought apparently was to make 5A smaller and make Class A larger. Of course these regions pertain to all sports at the high school level.
Some of the highlights regarding Midlands area teams---
-Irmo is moving down to 4A. They join Aiken, Airport, Midland Valley and South Aiken in region 5-4A.
-Ridge View is now in 5A. The top, and largest 40 schools (the Blazers being 40th) were picked to be in the state's biggest classification. The Blazers will join rival Blythewood, Spring Valley Northwestern and Rock Hill in a region.
-After two years in 5A, the Lugoff-Elgin Demons are back in 4A. The Demons had actually appealed to stay in 4A a few years ago during the last realignment but were denied.They join Columbia area schools in AC Flora, Dreher, Richland Northeast and Westwood. I think with Flora and Westwood, and now LE, that makes for a good football region. I think RNE and Dreher will be better in 2020, too. -CA Johnson is now the only Columbia area team in 1A. They will compete with Great Falls, Lamar, Lewisville, McBee, Riverwalk Academy, Midlands Stem, and the Governor's School.
-Brookland-Cayce moves down to 3A. BC will join Fox Creek, Gilbert, Orangburg-Wilkinson, Swansea and Strom Thurmond. That will be a very tough region in football.
-Lower Richland will join Fairfield Central in a new-look 3A region that includes Chester, Mid-Carolina, and Keenan. This is good for football and even more interesting for basketball with the addition of LR.
-Camden gets put in the lower state with Crestwood, Lake City, Lakewood, Manning, and Marlboro County. The Bulldogs should compete in most sports there.
-In 2A there was an interesting shakeup with Batesburg-Leesville joining Columbia, Eau Claire, Gray Collegiate and Saluda. Also added, and dropping a level, was Newberry.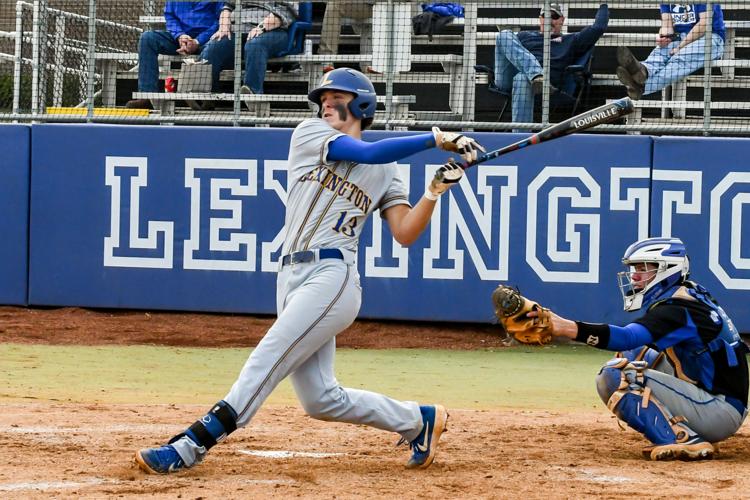 -For Lexington County teams, not much changes as Region 5-5A stays the same with Dutch Fork, White Knoll, River Bluff, Lexington and Chapin.
Each school can appeal their region or where they are placed in classification. The appeal date has already been set for schools interested from January 28th-30th. The SCHSL executive committee will hear appeals February 12th and if it goes this far, an appellate panel later in the month. I think you will see a few schools appeal but not near as many as in years past.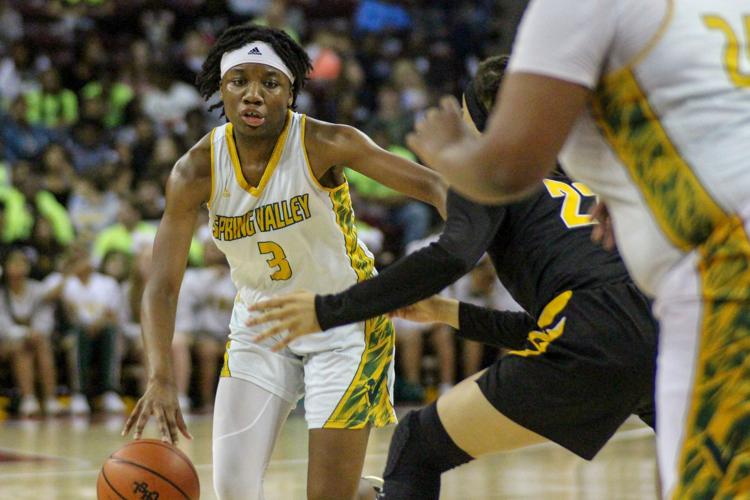 CLASS 5A
Region 1: Hillcrest J. L. Mann Mauldin T. L. Hanna Woodmont
Region 2: Byrnes, Dorman, Riverside, Spartanburg, Wade Hampton
Region 3: Boiling Springs, Clover, Fort Mill, Gaffney, Nation Ford
Region 4: Blythewood, Northwestern, Ridge View, Rock Hill, Spring Valley
Region 5: Chapin, Dutch, Fork, Lexington, River Bluff, White Knoll
Region 6: Carolina Forest, Conway, Socastee, St. James, Sumter
Region 7: Berkeley, Cane Bay, Goose Creek, Stratford, Wando
Region 8: Ashley Ridge, Fort Dorchester, Stall, Summerville, West Ashley
CLASS 4A
Region 1: Easley, Pickens, Travelers Rest, Walhalla, Westside
Region 2: Eastside, Greenville, Greenwood, Greer, Laurens
Region 3: Catawba Ridge, Indian Land, Lancaster, South Pointe, York
Region 4: AC Flora, Dreher, Lugoff-Elgin, Richland Northeast, Westwood
Region 5: Aiken, Airport, Irmo, Midland Valley, North Augusta, South Aiken
Region 6: Darlington, Harstville, Myrtle Beach, North Myrtle Beach, South Florence, West Florence, Wilson
Region 7: Beaufort, Bluffton, Colleton County, Hilton Head Island, James Island, Lucy Beckham, May River
CLASS 3A
Region 1: Belton-Honea Path, Daniel, Pendleton, Seneca, West-Oak, Wren
Region 2: Berea, Blue Ridge, Carolina, Palmetto, Powdersville, Southside
Region 3: Broome, Chapman, Clinton, Emerald, Union County, Woodruff
Region 4: Chester, Fairfield-Central, Keenan, Lower Richland, Mid-Carolina
Region 5: Brookland-Cayce, Fox Creek, Gilbert, Orangeburg-Wilkinson, Strom Thurmond, Swansea
Region 6: Camden, Crestwood, Lake City, Lakewood, Manning, Marlboro County
Region 7: Aynor, Dillon, Georgetown, Loris, Waccamaw
Region 8: Academic Magnet, Battery Creek, Bishop England, Hanahan, North Charleston, Oceanside Collegiate
CLASS 2A
Region 1: Abbeville, Christ Church, Crescent, Greenville Tech, Liberty, Ninety Six
Region 2: Blacksburg, Brashier MC, Chesnee, Greer MC, Landrum, Legion Collegiate, St. Joseph
Region 3: Andrew Jackson, Buford, Central, Cheraw, Chesterfield, Legion Collegiate, North Central, York Prep
Region 4: Batesburg-Leesville, Columbia, Eau Claire, Gray Collegiate, Newberry, Saluda
Region 5: Barnwell, Edisto, Pelion, Silver Bluff, Wade Hampton
Region 6: Burke, Lake Marion, Philip Simmons, Ridgeland-Hardeeville, Timberland, Woodland
Region 7: Andrews, Kingstree, Latta, Lee Central, Marion, Mullins
CLASS A
Region 1: Calhoun Falls, Dixie, High Point Academy*, McCormick, SCSDB*, Southside Christian, Ware Shoals, Whitmire
Region 2: CA Johnson, Governor's School*, Great Falls, Lamar (football only), Lewisville, McBee, Midlands Stem*, Riverwalk Academy*
Region 3: Blackville-Hilda, Calhoun County, Denmark-Olar, Hunter-Kinard-Tyler, North, Ridge Spring-Monetta, Wagener-Salley, Williston-Elko
Region 4: CE Murray, Carvers Bay, East Clarendon, Hemingway, Scott's Branch
Region 5: Coastal Leadership*, Green Sea-Floyds, Hannah-Pamplico, Johnsonville, Lake View, Lamar, Timmonsville
Region 6, Allendale-Fairfax, Bamberg-Ehrhardt, Bethune-Bowman, Branchville, Bridges Prep*, Estill, Polaris Tech*, Royal Live Oak*
Region 7: Baptist Hill, Charleston Math & Science, Cross, Low Country Leadership*, Military Magnet, Palmetto Scholars*, St. John's, Whale Branch
* denotes no football