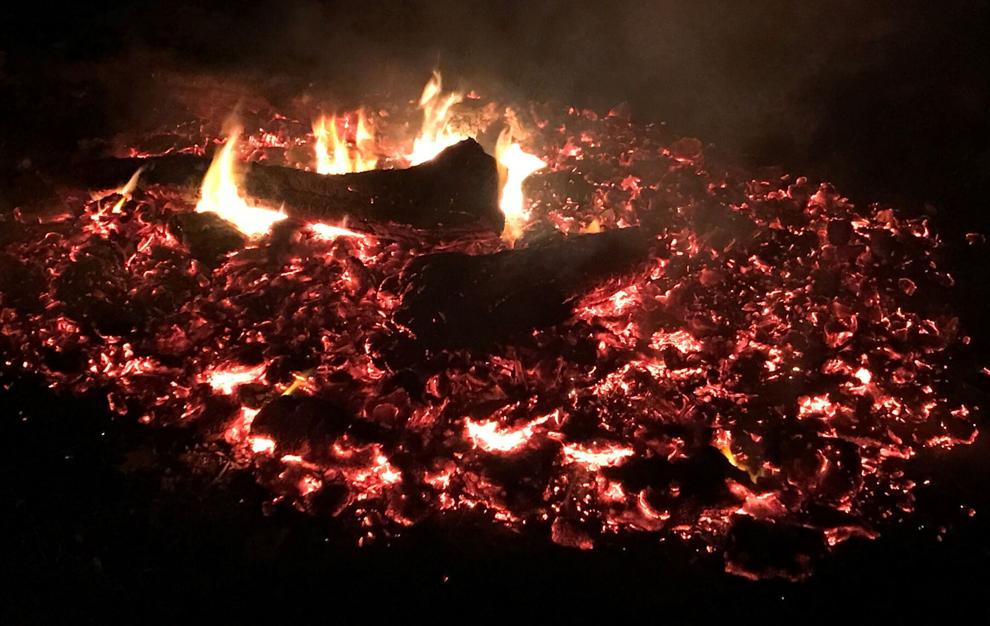 October is Firewood Awareness Month, and the South Carolina Department of Parks, Recreation & Tourism (SCPRT) and South Carolina Forestry Commission (SCFC) are partnering to remind South Carolinians and visitors to "buy it where you burn it."
Before you cozy up around your next crackling campfire this fall, make sure you're using locally sourced firewood to protect the forest and trees around you.
"Fall is a popular camping season, and as campers move across the state, firewood can easily become a vehicle for spreading non-native, invasive insects and diseases that threaten the health of our forests," said Rachel Snuggs, an SCPRT forester. "When you burn firewood that's sourced from more than 10 miles away, you increase the risk of transporting exotic pests and diseases that can harm the ecology of our local forest systems."
The threats South Carolina trees and forests are facing from invasive pests are ongoing. "Asian longhorned beetle and European gypsy moth are just two forest pests that are known to be transported on or in firewood," said David Jenkins, Forest Health Coordinator at SCFC. "Emerald ash borer, oak wilt, hemlock woolly adelgid, and sudden oak death can all move on infested or infected firewood. All of these, and many more, could have a devastating impact on one of South Carolina's greatest natural resources; our forests."
Every South Carolina State Park camper, or anyone planning a campfire across the state, can play their part by only using firewood that is:
1. Locally sourced. Firewood sourced within 10 miles is best, and firewood from further than 50 miles is too far. South Carolina State Parks sell firewood bundles for campers, and park rangers can offer advice on the best local firewood sources near parks. It's illegal to move firewood from certain parts of neighboring states.
2. Certified heat-treated. Look for a USDA APHIS heat treatment or South Carolina Department of Agriculture seal. Kiln-dried lumber is not the same as heat treated and doesn't meet the same stringent qualifications.
3. Gathered on-site, where permitted. If you aren't building the campfire on your property, check with the property owner before gathering fallen branches. Visitors are not permitted to harvest wood on state park property.
Learn more about the importance of using locally sourced firewood and how you can be a good steward of our forests at dontmovefirewood.org.