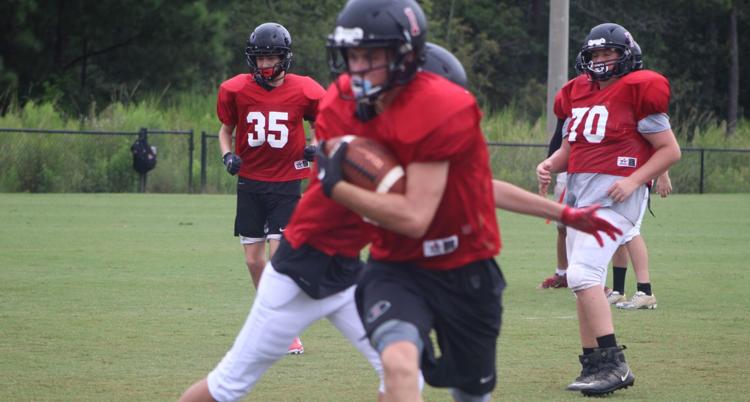 High school football has made its return in the Midlands.
A total of five SC Independent School Association games will take place in Lexington, Richland and Fairfield counties.
An All-Midlands clash is slated in Columbia between the two schools who have combined for the last six SCISA Class 3A titles. Defending champion Hammond School begins its quest for a 17th overall title at Ben Lippen School.
The other SCISA Class 3A matchup has state runner-up Laurence Manning traveling to Heathwood Hall. While Ben Lippen will allow a limited number of fans in attendance in compliance with SCISA rules, the contest at Heathwood Hall will be played before just parents of both schools.
Gov. Henry McMaster has limited capacity at live games to 250 fans unless larger crowds are approved by the S.C. Department of Commerce. According to SCISA athletic director Mike Fanning, seating will be every-other-row in the stands, and the row near a walkway will be blocked off. At places like Heathwood Hall and Ben Lippen, football fans can bring lawn chairs to sit in socially distanced areas.
In Lexington, Northside Christian Academy will play host to defending SCISA eight-man champion Andrew Jackson Academy. The Warriors have won 58 of their last 59 games, while the Crusaders are seeking their first winning season in three years after reaching the final in 2017.
"Our kids have done everything we've asked," Bell said. "They understand that when you go to a school like Northside, it's not necessarily about athletics or academics or your faith. It's big picture. So our goal is every day. It doesn't change for us. Whether we're playing Andrew Jackson (Academy), whether we're playing Jefferson Davis (Academy), we prepare the same way. Our coaching staff will come in on Saturday. We'll have a game plan for Monday. We'll go from there."
In Batesburg, WW King Academy will open the season against Faith Christian. For head coach and school headmaster Zack Matthews, making sure his players are safe both in the classroom and on the field go hand in hand.
"If they can carry themselves well in the classroom, then I know they'll do the same out here," Matthews said. "That's what I expect of them."
FRIDAY'S HIGH SCHOOL FOOTBALL SCHEDULE
(All games not noted start at 7:30 p.m.)
Laurence Manning at Heathwood Hall
Andrew Jackson Academy at Northside Christian Academy
Conway Christian at Richard Winn
Faith Christian at WW King
Hammond at Ben Lippen, 8 p.m.