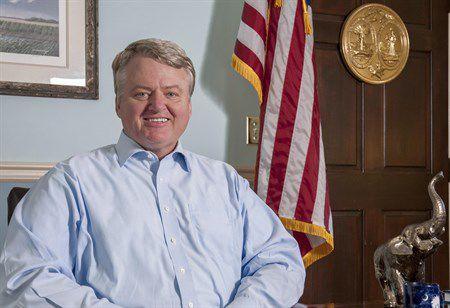 Current and former South Carolinians can find out if they have any extra money lying around by visiting the State Treasurer's Office online. In order to find out if they have any missing money, residents can search for themselves, their family and their friends on Treasurer.sc.gov for free.
The current amount of unclaimed property for the Midlands is higher than $121 million, but it's even more statewide.
"We have $700 million and I'd love to write every penny out tomorrow," said State Treasurer Curtis Loftis.
Old water bills and apartment deposits are common examples of unclaimed property. Money given to people by family members qualifies too.
"It's inheritances," Loftis said. "You know, that aunt you never knew who leant you some money and you didn't know about it?"
The largest check ever turned by the Treasurer's office in unclaimed funds has been $950,000, but most people should expect a bit of a smaller number. The average check is about $120 or $130, according to Loftis.
However, some interesting exceptions still occur. "I was in Laurens yesterday with Stuart Jones, who is the House representative member up there, and we found a fellow, 85-years-old, sitting on his front porch, lives alone, $122,000," said Loftis.
Former South Carolinians who have moved out of state still have a shot at getting some money, too. Missingmoney.com is a website that Loftis and 47 other state treasurers made to ensure people around the country can find any unknown cash in their name.
Click HERE to search your name on the list of people in SC who have money to claim.