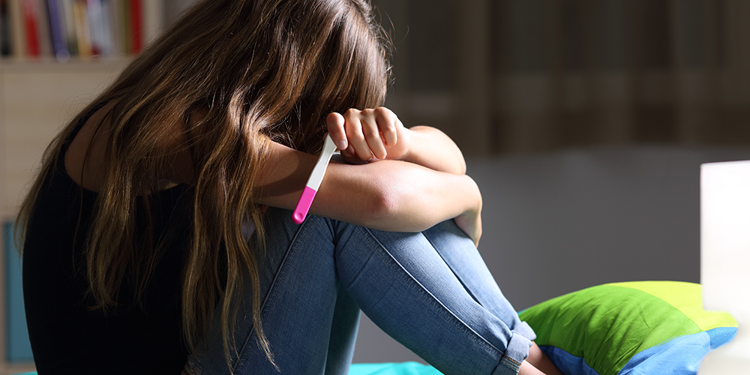 South Carolina's teen birth rate is the 11th highest in the nation, and the numbers for Black and Hispanic teen pregnancies and for sexually transmitted infections among teens are even more alarming.
A new report by Fact Forward, formerly the South Carolina Campaign to Prevent Teen Pregnancy, shows that even though South Carolina's teen birth rate decreased by 1.8 percent between 2018 and 2019, the state has the 11th highest teen birth rate in the nation, compared to 19th in 2017. Other states with larger decreases pushed South Carolina up in the ranking.
Black teen birth rates are nearly double the rates of white teens: in 39 of the 46 counties, Black teens had a higher birth rate than white teens in 2019. Hispanic teens had the highest teen birth rates, which has been consistently true since 2002.
According to Fact Forward CEO Beth De Santis, societal and health system factors contribute to the lack of access and care Black and Hispanic teens receive regarding their reproductive health.
"A 70% decline in our state's teen birth rate since 1991 is a point of pride for our state. While the State's overall decline is impressive, high STI rates and inequalities in adolescent reproductive health remain areas of concern for Fact Forward," De Santis said. "To keep our state moving forward, we must address the underlying causes for these disparities. Due to societal and economic factors, Black youth are more likely to experience barriers in accessing reproductive health services and education."
In a project focused on Richland and Orangeburg Counties, Fact Forward is working with high schools, Historically Black Colleges and Universities, local health departments and/or federally qualified health centers, community-based organizations, local businesses, parents and other youth-supporting adults to increase access to sexual health services for Black and Hispanic teens and young adults.
"We are committed to increasing our knowledge and understanding about the role racism plays in the lives of young people, their families and communities," De Santis said. "This means continuing to be actively engaged in communities that experience systemic racism which leads to negative health outcomes including unintended pregnancies and STIs."
South Carolina has very high rates of both chlamydia and gonorrhea, ranking third and fourth highest in the nation, respectively, among teens ages 15 to 19. In addition, from 2018 to 2019, South Carolina saw an 18 percent increase in the number of teens living with a diagnosed HIV infection.
For more information, visit FactForward.org.