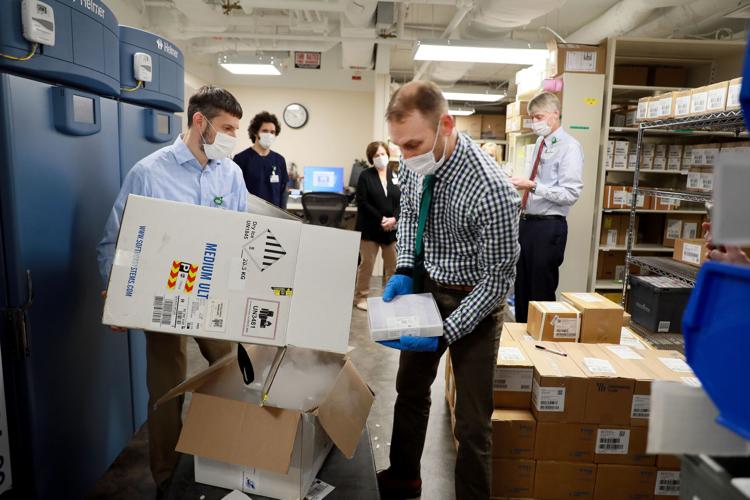 Governor Henry McMaster and DHEC announced Monday that beginning Wednesday, Jan. 13, any South Carolina resident aged 70 and older, regardless of health status or preexisting conditions, can begin scheduling their appointments to receive the COVID-19 vaccine.
According to DHEC officials, there are currently 146,500 doses of Pfizer-BioNTech vaccine in the state, with 82,266 doses already administered, plus 94,926 appointments scheduled by Phase 1a individuals to receive their vaccine over the next several weeks.
"Because we've seen a dramatic acceleration in vaccine usage and appointments in the last week, we have decided to speed things up again," said Gov. Henry McMaster. "We know that those 70 and older are at the greatest risk of dying from COVID-19. Making sure they have expedited access to the vaccine will help save lives."
"While COVID-19 vaccine is currently limited in South Carolina, like it is in all states, our providers continue to receive ongoing weekly shipments of vaccine from the federal government," said Dr. Brannon Traxler, DHEC Interim Director of Public Health. "Based on current data, the mortality rate from COVID-19 for those 70 and older in South Carolina is approximately 655 deaths per 100,000 individuals. For those under the age of 70, there are approximately 37 COVID-19 deaths per 100,000 individuals. This is a staggering comparison and illustrates why vaccinating this population next is critically important in our mission to save lives."
More than 67 percent of COVID-19 deaths in South Carolina have been among those 70 and older.
The vaccines can only be administered by appointment - no walk-ins will be accepted. Residents will also be asked to provide a driver's license or other form of ID at their appointment that confirms their age, and therefore, their eligibility to receive the vaccine.
The Pfizer-BioNTech vaccine requires two shots separated by 21 days. The Moderna vaccine requires two shots separated by 28 days. Both shots must be received of the same product, vaccine brands are not interchangeable. The Moderna vaccine is currently being administered to many residents and staff at long-term care facilities through the federal Long-Term program.
Find the latest COVID-19 vaccination information at scdhec.gov/vaxfacts.