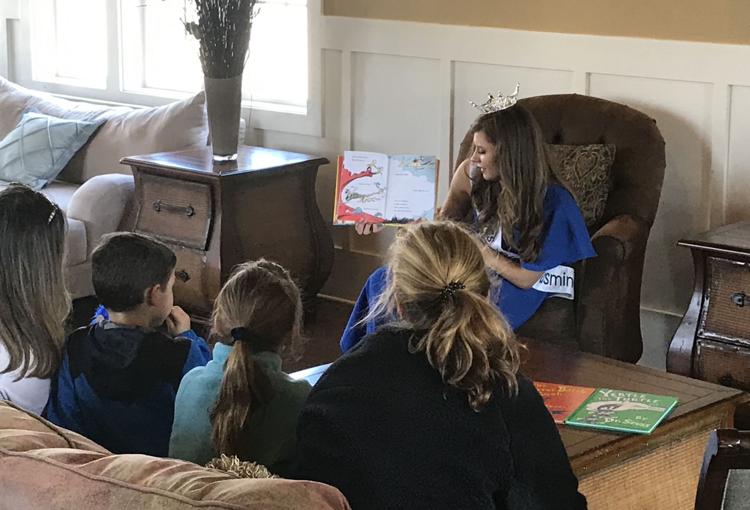 Though social distancing is a new normal until further notice, a local candidate of the Miss South Carolina scholarship competition is using social media to her advantage to continue reaching out to South Carolina children.
Callie Cox, Miss Yellow Jasmine 2020, is using her social impact initiative based around childhood literacy to keep local children engaged in reading while they are at home.
Two weeks ago, Cox launched a Facebook group called "Read with a Queen." Since opening the group, there are close to 500 members from the Midlands, and from across the nation.
"I had a burst of inspiration to start this group since I can't go into schools to promote literacy for the time being," said Cox. She is using her social impact initiative to spread a love for literature to children in elementary to early middle school.
Cox has a schedule of reigning titleholders from over five pageant systems who will go live through the Facebook group and read one of their favorite childhood stories from home.
"I've seen a great response so far," said Cox. In the two weeks the Facebook group has been active, she has had titleholders from almost ten states join her in this project. She also said some of the live stories have reached up to 600 views.
The Facebook group is open to parents with young children interested in joining the daily livestreams. Titleholders read classic picture books or other entertaining children's books, and Cox holds a nightly reading from a chapter book as a bedtime story.
In the short amount of time Cox has operated the Facebook group, she has had an overwhelming response in titleholders interested in joining her, including the reigning Miss America, Camille Schrier. Cox was even approached by an upstate school district to have the livestreams downloaded into the district's files for teachers to share with their students as part of their virtual learning experience.
Though Cox cannot work with students one-on-one, she is excited to see her virtual program grow and help young students foster a love of reading at home.
To join Read with a Queen, visit the group link on Facebook.