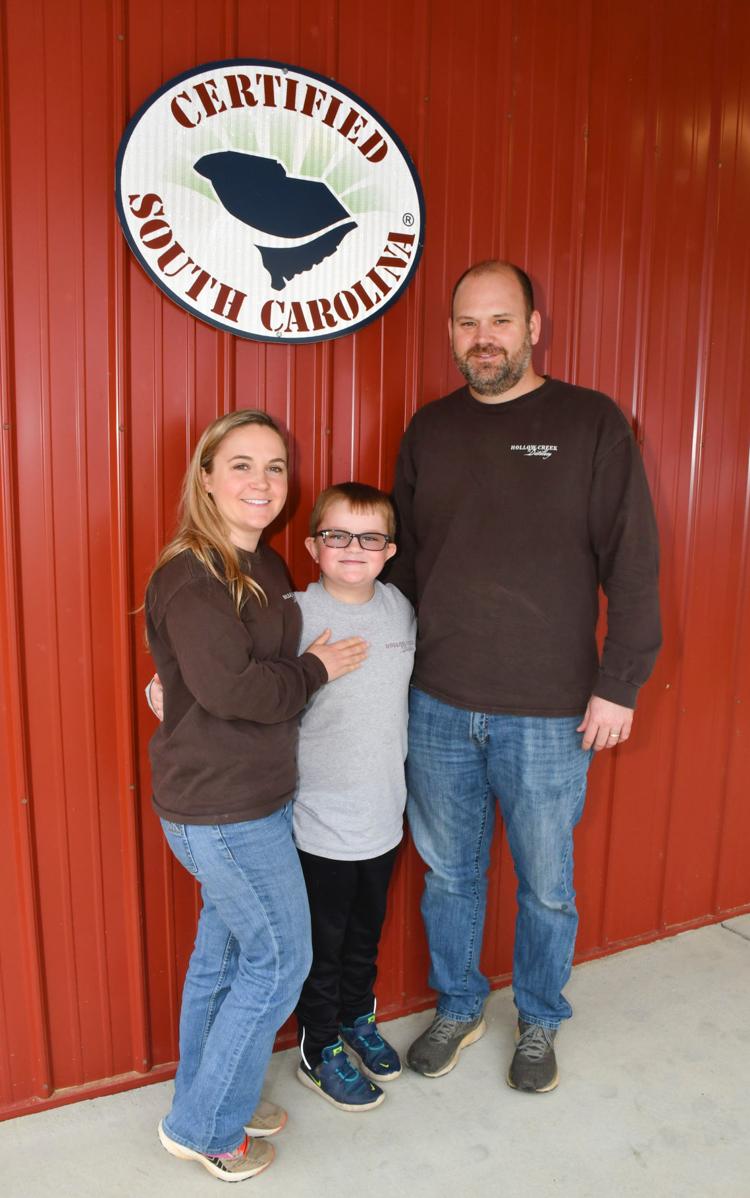 A Midlands distillery has shifted their production to make a different kind of alcohol amid the COVID-19 pandemic.
When the State of South Carolina contacted Hollow Creek Distillery in Leesville inquiring whether they could make hand sanitizer for state facilities, staff members at the distillery immediately got on the job.
Meredith Amick, co-owner of Hollow Creek along with her husband Craig, said their reaction to the state's request did catch them off guard. "We kind of thought they were kidding at first, we were surprised to say the least," Amick said. Once they learned it was a legitimate request, they got down to business.
"The first thing we did was Google search what materials to buy," she said. The most daunting part of the process was the fact that the items they needed were ones not typically found in their "wheelhouse," according to Amick.
The state supplied Hollow Creek with FA guidelines on making the sanitizer. Amick said the process began with taking the remaining stock of moonshine and putting it back into the still to "basically recook it." That made the percentage of alcohol high enough for sanitizer. She said the remainder of the process was nothing similar to their normal operations.
After the high-proof alcohol was achieved, additional ingredients were added, including glycerol to prevent the product from drying out hands. Hollow Creek staff then bottled the sanitizer into gallon jugs, and added the FDA required labels. Amick knew having bottle labels shipped to them would take about a week, so the team at Hollow Creek printed the labels for the sanitizer bottles on-site.
Hollow Creek has delivered close to 2,000 bottles which have gone out to state facilities across South Carolina. "My husband and I are lifelong South Carolinians, born, raised and educated here," Amick said. "We want to give back to the state that has been a part of our lives." She said that when the distillery opened in 2014, they received vast support from the community, so in turn the Amick family was ready to give back to South Carolina in this time of need.
"We are going to continue production of sanitizer as long as the alcohol supply will last," Amick said. She and her husband are actively reaching out for support from smaller distilleries to sell their alcohol to Hollow Creek, to keep sanitizer production flowing.
Visit Hollow Creek's Facebook page for additional updates on the hand sanitizer production and to browse their selection of moonshine, bourbon and whiskey.