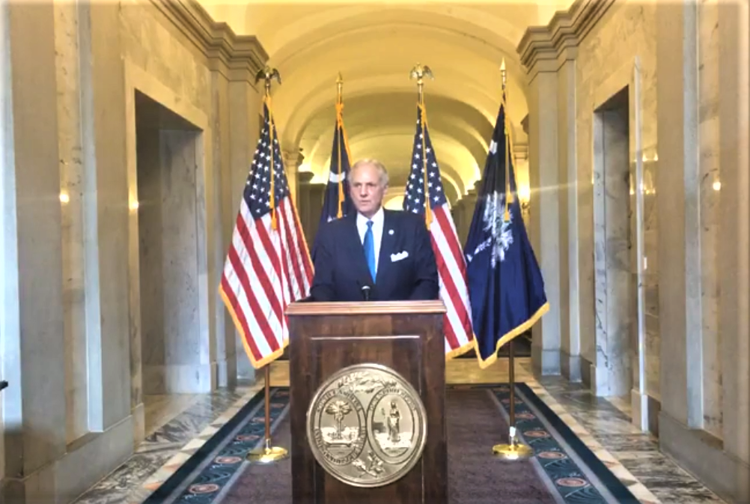 Governor Henry McMaster held a press conference Wednesday announcing the next step in reopening South Carolina amid the COVID-19 pandemic.
According to McMaster, public tourist attractions throughout the state will be allowed to reopen beginning Friday. There will be safety guidelines for the businesses that are allowed to reopen.
Click HERE to read the full list of restrictions for each different type of attraction.
Attractions allowed to reopen include:
Zoos
Museums
Aquariums
Planetariums
Historic buildings, sites
Water parks
Amusement park rides
Go kart tracks
Bingo halls
Mini-golf
McMaster said he realizes people may be traveling to South Carolina for Memorial Day weekend, but said he feels if more places are open, it will allow for everyone to disperse more widely across different areas.
"The beaches are open now but if only the beach is open, and people go to that area, they will all be on the beach. But if these other things are open, a lot of people will want to go there. It will be more places for them to disperse to," he said. "In the end, it will be good for the economy and good for the people as well."
The importance of wearing masks was reiterated, if people will be in close contact with others. "It's not businesses that spread the virus, it's people that spread the virus," State epidemiologist Dr. Linda Bell said.
Additionally, sports leagues will be able to resume practices as of May 30. Then, competitive play can begin June 15, according to the governor's announcement. 
At the end of the press conference, McMaster spoke of the seriousness of the coronavirus. "I want to remind everybody this is a dangerous, dangerous disease. We must follow these guidelines, pay attention, and remember although we're lifting these restrictions, the virus is still there, just as strong as it was at the beginning. We must continue to be vary careful and maintain social distancing," he said.