Election day is Nov. 3, and South Carolinians will have to decide whether to reelect US Senator Lindsey Graham for a fourth term, or if the tides have changed in the Palmetto State. Graham is opposed by Democratic Senate nominee Jaime Harrison, who entered the race in May of 2019.
Cola Daily provided a set of five questions to both candidates, allowing Harrison and Graham to elaborate as they saw fit. There was no word limit. Both candidates' answers appear verbatim as they were provided.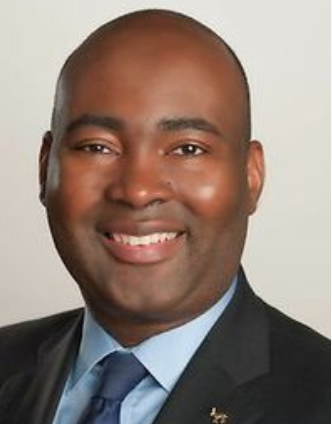 1. What made you run for the SC Senate?
Harrison:
I'm running so every child in South Carolina can achieve the American dream, just like I did. But much work lies ahead to put this dream within reach for every South Carolinian. We need to make healthcare affordable for every South Carolinian, close the broadband gap in rural areas, and rebuild our schools.
We need pragmatic leaders who will work across the aisle to address these issues. But after 25 years in Washington, Lindsey Graham has changed and now measures success in television appearances instead of the progress he delivers for South Carolina families.
Graham:
Now more than ever before, South Carolina needs a senator with experience and a proven track record of conservative successes. We must continue the progress we have made, especially as the Senate considers a new Supreme Court nominee. As the chairman of the Senate Judiciary Committee, I am tasked with holding hearings for President Trump's nominee. I have helped President Trump confirm over 200 conservative judges, including two Supreme Court justices, and I look forward to making it three! Our country cannot afford to move backward after all we have achieved these last four years and maintaining Republican control of the Senate is of the utmost importance. I am proud of my record of cutting taxes and regulation, defending life, standing up for men and women in uniform, and confirming a record number of conservative judges as chairman of the Senate Judiciary Committee. I have proven that I'm a conservative leader who gets things done, so I ask for the support of voters in the upcoming election on November 3rd.
2. If elected/re-elected, what would be your top priority?
Harrison:
I will fight hard to protect the Affordable Care Act and pass congressional action that will encourage Medicaid expansion in South Carolina. Doing so would protect our struggling rural hospitals and cover nearly 200,000 people who would have coverage in the 38 other states that have expanded Medicaid.
I will also be a leading advocate for the expansion of broadband internet access across rural South Carolina. Broadband is one of the pillars of my Rural Hope Agenda, a multi-pronged plan for legislation that uplifts our agricultural communities by protecting farmers, recruiting teachers, and spurring entrepreneurship in these areas too often forgotten by political leaders.
Graham: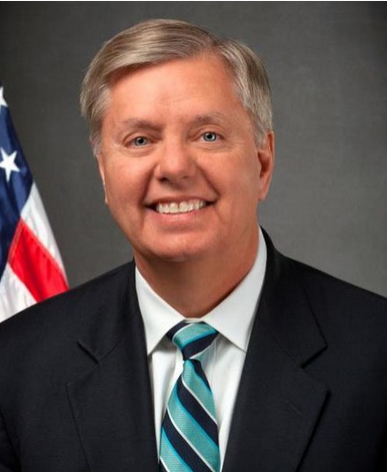 South Carolina is the best place in the world to raise a family and run a business. Prior to the coronavirus pandemic, our nation's economy was the best it has been in my lifetime. Keeping South Carolina healthy and rebuilding our economy will continue to be two of my top priorities. I supported the CARES Act which provided critical funding for personal protective equipment (PPE), hospitals, and medical workers. I introduced the U.S. MADE Act which will bring the PPE supply chain back to America, so we no longer have to rely on China for critical medical supplies. I will continue to work closely with the Trump administration to ensure the speedy discovery of therapeutics and new testing methods to lessen the severity of this virus and a vaccine to prevent further spread. Additionally, I will continue pushing forcefully for economic policies that bolster our small businesses, not weigh them down. At a time when every job creator is hanging on by a thread, we cannot afford any more destructive top-down polices like Jaime Harrison supports.
3. Why are you the more qualified candidate for this position?
Harrison:
I understand the challenges of South Carolinians across the state because I've lived them myself. Born to a single mother in Orangeburg and raised by my grandparents, I didn't have much growing up -- but I learned the importance of honesty, hard work, and living by faith. With the support of mentors, I became the first in my family to go to college, then came back home to teach high school at my alma mater.
While in law school, I had the opportunity to serve my state by joining Congressman Jim Clyburn's office. After rising up the ranks, he named me executive director of the House Democratic Caucus, the first African-American to hold that position in its 200-plus year history.
As an advisor to Congressman Jim Clyburn, I was responsible for counting the votes on legislation that helped create jobs and lift up the lives of people across the state. We secured over $100 million for crucial projects in South Carolina. We also voted to end the war in Iraq, raise the minimum wage, and enact equal pay legislation.
It wasn't always easy, but I learned first-hand how to build coalitions and work with people across the ideological spectrum to get legislation over the finish line.
Graham:
My record speaks for itself. I've been consistently conservative, but I also have a reputation for working across the aisle to find common ground and get things done. Major problems like our national debt and a broken immigration system can only be solved with bipartisan solutions. As a senator from South Carolina, I'll continue to be who I've always been -- my own man, seeking conservative solutions as much as possible in an effort to solve our country's biggest challenges.
4. What would you tell voters who are on the fence about who they'd like to elect?
Harrison:
The debates have made it crystal clear: Lindsey Graham wants to scare you into voting for him. But I want to inspire you to vote for me.
I'm running to advance a vision for what I like to call the "New South," a region that is bold, inclusive, and forward-thinking. A region where leaders listen to the needs of their communities and make sure that all children have a path towards success for them and their families.
Graham:
It is a tremendous honor to represent the people of South Carolina. I have not forgotten who I am, what I believe, or where I grew up. I lost both of my parents while I was in college, so my sister and I know what it's like to lean on friends and family for help. I believe in helping those in need, but we must do it in a way that is sustainable and creates independence -- not dependence on government. I will continue to put the needs of South Carolinians first and foremost by promoting policies that create jobs and a strong economy in our state.
5. Final statement: What would you like South Carolinians to know about you?
Harrison:
When elected, I will listen to and fight for all South Carolinians - not the select few or just those who voted for me. That's what the job requires. That means hearing from folks across the political spectrum, and taking their input to Washington. That also means standing up against those who want to push policies harmful to South Carolina, regardless of what party they might be in.
Lindsey Graham used to be that kind of leader. But after 25 years in Washington, he has been captured by the political circus and is no longer the statesman who works across the aisle to deliver for South Carolina. He fights for his own special interests in Washington, but my only special interest group is the people of South Carolina.
Graham:
I have been truly blessed to live the American Dream. I grew up in the back room of a bar, liquor store, and pool hall my parents operated in the small town of Central, SC. My parents' hard work helped me become the first in my family to attend college. When my parents both passed away 15 months apart, my younger sister, Darline, moved in with our aunt and uncle. I came home from school on the weekends to care for Darline and later legally adopted her. We were only able to get by because of the love and support of our family and friends. Following my time in college, I joined the U.S. Air Force, and my life again changed forever. I believe the experiences of my youth, coupled with my military and legislative experience, make me uniquely qualified to tackle the biggest issues facing our nation and help ensure the American Dream is alive and well for others like it was for me.
Learn more about the candidates at jaimeharrison.com and lindseygraham.com.