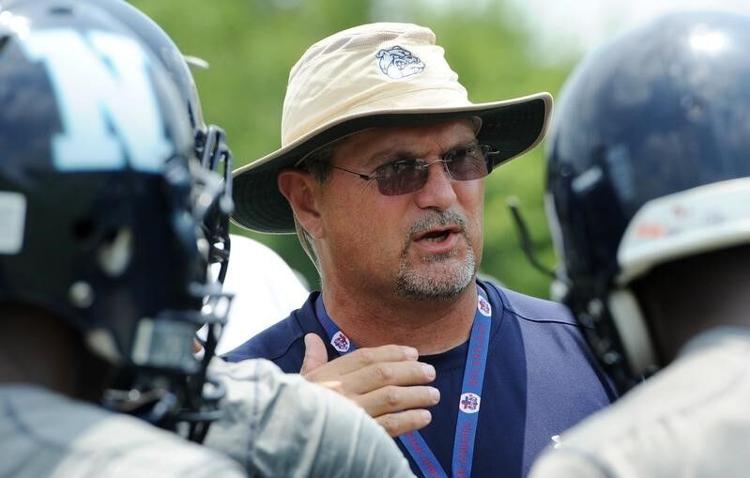 As head football coaches at Batesburg-Leesville, both Phil Strickland and Jerry Brown led the football program to state championships.
The Panthers won two Class 2A titles in 1995 and 1999 during Strickland's 11-year tenure. He became the school's winningest head coach. Brown led B-L to the Class 2A Division II title in 2013.
The duo return to Lexington County this week with their respective new teams in contests critical to their Class 2A playoff hopes. Brown leads Wade Hampton to Pelion Thursday for a matchup to determine the final playoff berth out of Region 5-2A.
Strickland returns to his old stomping grounds Friday at Panther Stadium. Awaiting him and his fourth-ranked Newberry team is former player and current sixth-ranked Batesburg-Leesville head coach Greg Adams.
The winner will claim the second playoff berth out of Region 3-2A. There's also a chance for the losing team to earn an at-large berth which would set up a first round matchup at top-ranked Abbeville.
SC PREP FOOTBALL MEDIA POLL
CLASS 5A
1. Dutch Fork (12)
2. Gaffney
3. Fort Dorchester
4. Dorman
5. Sumter
6. T.L. Hanna
7. Northwestern
8. Byrnes
9. Boiling Springs
10. Carolina Forest
Receiving votes: Ridge View, Hillcrest
CLASS 4A
1. AC Flora (11)
2. North Myrtle Beach (1)
3. Myrtle Beach
4. Greer
5. Westside
6. South Pointe
7. Catawba Ridge
8. Greenville
9. (tie) North Augusta
9. (tie) Greenwood
9. (tie) Beaufort
Receiving votes: West Florence, Hilton Head Island, May River
CLASS 3A
1. Dillon (8)
2. Chapman (4)
3. Daniel
4. Camden
5. Gilbert
6. Wren
7. Aynor
8. Fairfield Central
9. Oceanside Collegiate
10. Powdersville
Receiving votes: Lake City, Hanahan, Palmetto, Chester, Union County, Belton Honea Path
CLASS 2A
1. Abbeville (12)
2. Gray Collegiate
3. Chesnee
4. Newberry
5. Cheraw
6. Batesburg-Leesville
7. North Central
8. Woodland
9. Marion
10. Andrews
Receiving votes: Saluda, St. Joseph's, Timberland, Pelion,, Christ Church, Wade Hampton