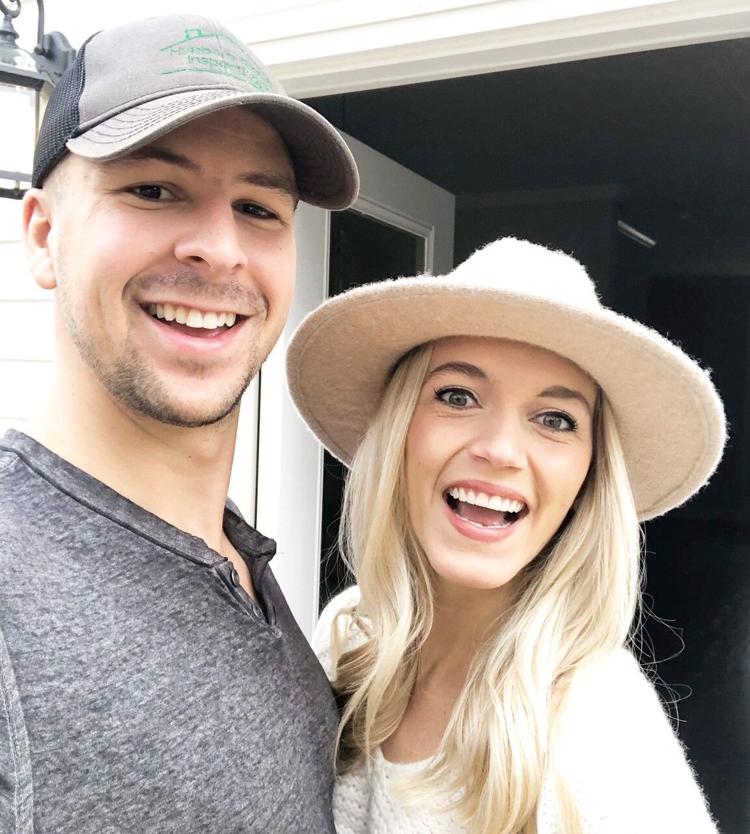 Kerri Hubbard and her husband Brian recently moved to the Midlands from Nashville to pursue their entrepreneurial dreams.
The young couple, both 25-years-old, were unfulfilled by their jobs and felt it was time to take a leap of faith.
Hubbard said they chose the Chapin area to be closer to family. Her husband opened a home inspection company, and Hubbard chose to finally give in to her long-time desire of opening a home décor shop.
"I grew up shopping at small businesses for any holiday – friends' birthdays, Christmas, baby showers, bridal showers - I have always loved shopping small and not going to the mall," she said.
Hubbard's store, Farmhouse 221, is located in Chapin at 102 Beaufort St. The 1,300 sq.-ft. space offers a variety of vintage-inspired home items including decor, tea towels, greenery, pillows, blankets, baby items, and some furniture. Hubbard said she wants Farmhouse 221 to be a place where her customers feel welcomed and appreciated.
"My hope is not just to be a shop where people walk in, buy things, and leave. I value people and we really want them to feel welcomed and cozy in the shop," she said. "We just want to spread joy and love throughout the community, especially during this time."
One of the identifying factors of Hubbard's store is a "prayer nook." Customers can pull a tag from the wall, write down a prayer, then place it back on the wall. "I want the shop to be more than just a shop," said Hubbard.
Although Farmhouse 221 has only been open for about a week, Hubbard said the response has been amazing thus far. "The amount of people who walk in and say that Chapin needed a place like this, or that they've been following my story, we've been very pleasantly surprised," she said. One question customers have wondered is if there will be more furniture available later on. Hubbard said it is her goal to acquire more for the shop in the future.
Farmhouse 221 is open Tuesdays through Saturdays from 10 a.m. to 6 p.m. and Sundays from 2 to 6 p.m. The store's inventory is currently being updated on farmhouse221.com. Additional information can be found on the company's Facebook page.