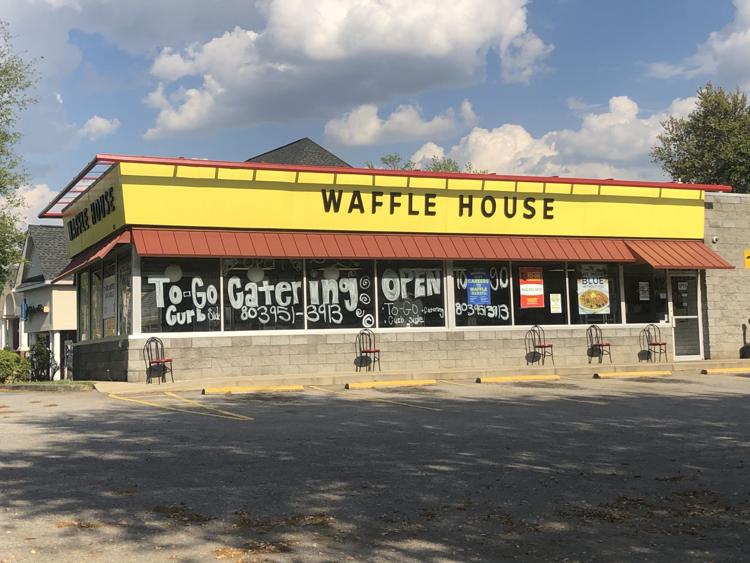 Waffle House is giving community members an opportunity to show their gratitude to some very essential workers during the COVID-19 pandemic.
For $8.00, customers can donate any meal and a drink on the Waffle House menu to first responders including police officers, firefighters, doctors, nurses and paramedics.
Njeri Boss, director of public relations for Waffle House, expressed her gratitude for the frontline workers during the crisis. "Many of our locations in 25 states are participating to say thank you to our first-line responders, we know how hard it is for them to get away and get a hot meal and we know the community wants to help," Boss said. "What we do best is feed people, and we try to remain open for people during times of disaster to provide the community a sense of normalcy."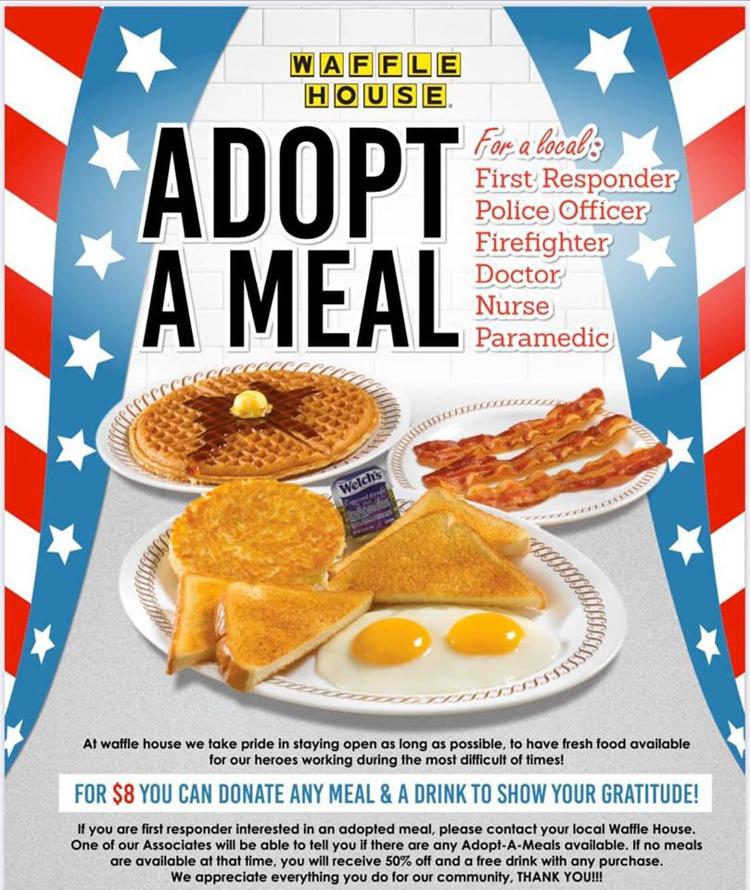 To "adopt-a-meal" for a first responder, call a local Waffle House to place an order.
First responders may call their local Waffle House to see if any adopt-a-meals are available. If none are available at that time, first responders will still receive 50% off and a free drink with their purchase.