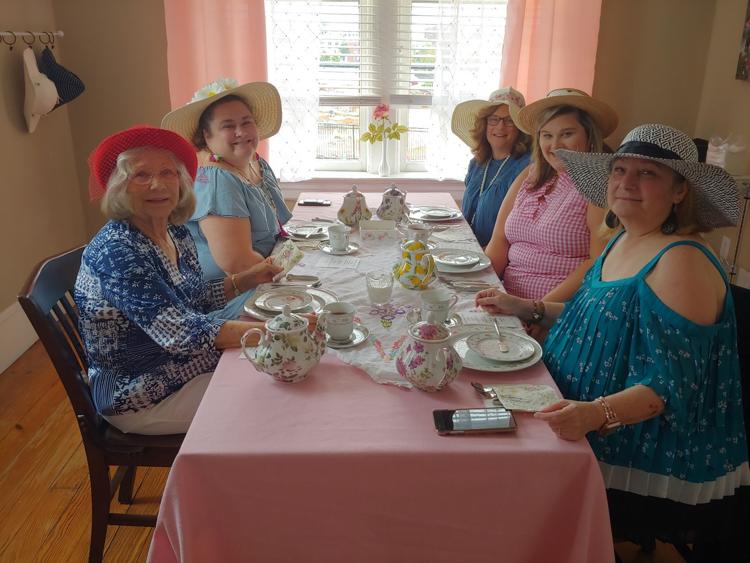 One of the newest businesses in Columbia's Vista will be offering a variety of sweet treats, sandwiches, hot teas, and a cozy environment for its customers.
Shortcake Bakery & Tea Room is located at 1001 Washington Street on the second floor above The Aristocrat. The 540-sq.-ft. two-room space is set up to provide a homey, comfortable atmosphere, according to owner Jessica Short Carr.
She first began her business back in 2015, selling baked goods at Columbia's Soda City Market. "I ended up having to have back surgery, so I was out for a few years. I started back at the Camden market recently. From there, we decided to get a storefront and do tea parties," she said.
Although Short Carr enjoys baking, she said she has a true love for tea parties. At Shortcake Bakery & Tea Room, she will offer tea parties by reservation and can accommodate up to a 12-person party in one room, and eight in the other.
Additionally, the business will offer sweets like cupcakes, scones, and cinnamon rolls with cream cheese frosting (which Short Carr said are her biggest crowd-pleaser). Homemade pimento cheese, chicken salad and egg salad sandwich kits with a choice of white, wheat, croissant or crackers will also be available. There will be dine-in seating for those who want to sit and take in the view of the Vista.
"My vision is that if I'm not doing a tea party, someone can come in and bring a laptop or a book, grab a coffee, tea or scone, and just kinda sit and relax," she said.
Due to COVID-19 restrictions, Shortcake's capacity is currently only eight people. Therefore, Short Carr said she hasn't been able to open for day-to-day business, but is still able to accept tea party reservations. Despite the pandemic setbacks after having bought the building in March, she is still excited.
"I kind of picked a tricky time to try and do it," she said. "But it's very exciting, and scary at the same time."
Short Carr and her husband are both Navy veterans. The business is run by Short Carr and her daughter. Once capacity restrictions are lifted, store hours will be from 9 a.m. to 3 p.m. Tuesdays through Saturdays. Sundays will be by reservation only.
Additional information can be found on the Shortcake Bakery & Tea Room Facebook page. Anyone interested in booking a tea party reservation can message Short Carr through the Shortcake business page.