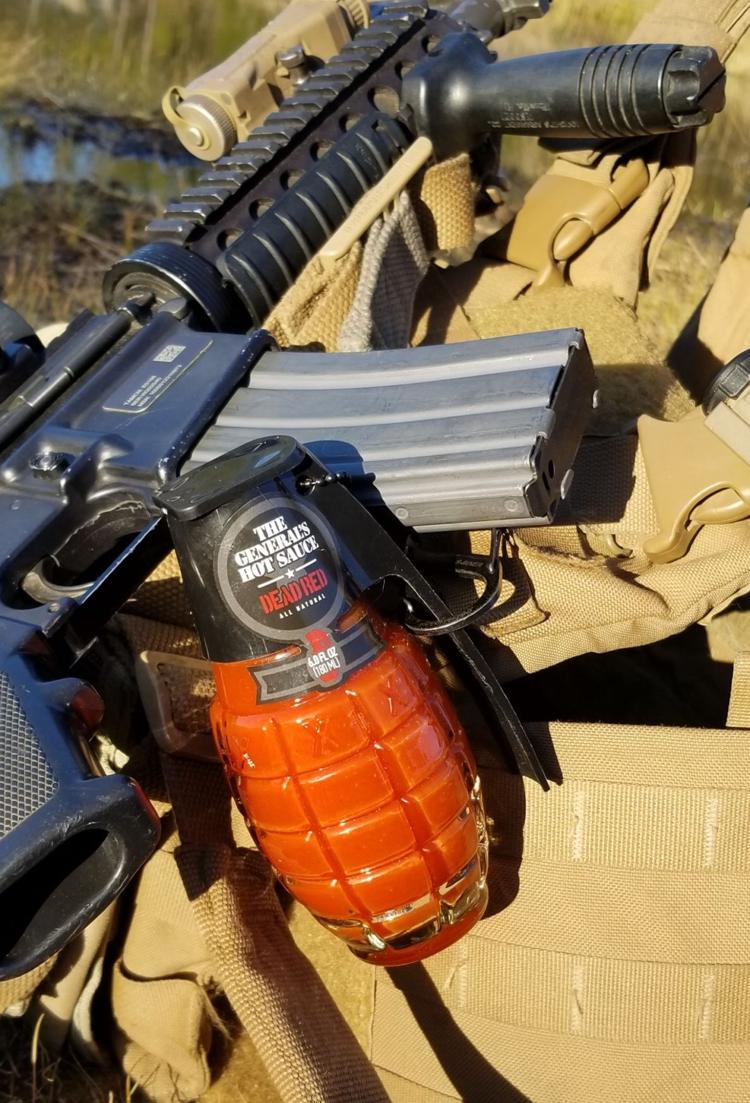 One locally-owned company has made it their mission to help others, and it's all thanks to hot sauce.
The General's hot sauce is veteran owned and operated. Chief of Operations US Marine Corps Reservist Sgt. Dillon Cox said he and the staff are proud of their product. It felt only fitting that Cox and his team sell the hot sauces inside glass bottles shaped like hand grenades.
The peppers are grown in Lexington, then the sauce is bottled in Florence. As opposed to the hot sauce industry standard of putting 20 percent of peppers in the product, The General's provides 86 percent of all-natural, small-batch cayenne pepper sauce, using techniques from the bourbon and wine industry. There are five available flavors ranging in heat, with names like "Maple Mayhem" and "Marine Green."
"The General," himself, is an active duty US Marine Corps General, who came together with the company founders every year for the Army/Navy college football game and tailgate. According to Cox, hot wings were always on the menu. Each year, the men would make large donations to veteran or active-duty charitable organizations.
In 2012, the company's idea was conceived. The group decided to make a hot sauce brand that would honor the General (whose name is not to be revealed), provide quality employment for the veteran community, and donate a significant percentage of proceeds to reputable organizations that support troops, veterans and their families.
Since its inception, the company has now donated more than $245,000 to veteran charities of South Carolina – with no plans of stopping.
Cox said it's important that they put their mission before profits. "We're not here to make a killing. We're also not here to donate our money to charities who'd spend it on first class tickets and champagne parties," he said. "We pick reputable organizations that we know are doing right by our veterans. We want to help people and we have fun doing it."
The General's is currently sold in more than nine countries, and locally on Fort Jackson' base. Orders can also be placed through generalshotsauce.com.