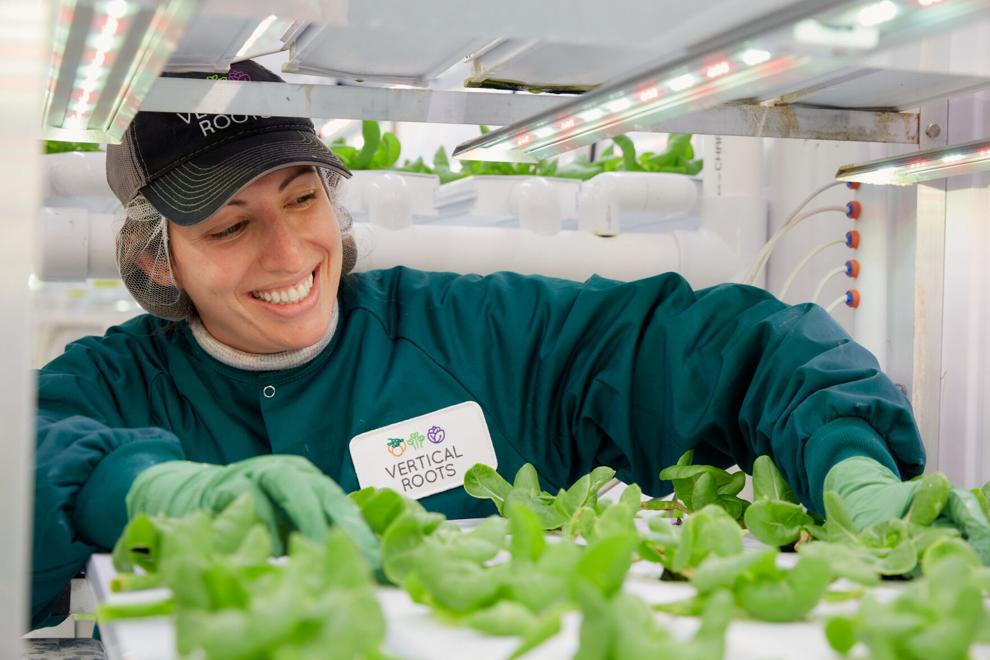 Officials from Vertical Roots, a hydroponic farm in West Columbia, are seeking new farmers to join their team.
The company will host a spring hiring event Saturday, March 20 at Phillips Market Center (117 Ballard Court Hwy, West Columbia). According to company representatives, there are about 10 to 15 positions to be filled. No experience is necessary.
Candidates will interview with Vertical Roots team members to learn about the company mission and job role details and benefits.
Hydroponic farming is a method of growing plants using mineral-rich water, instead of soil. The setup enables the farm to deliver fresh, chemical-free vegetables year-round. Vertical Roots is the leading hydroponic container farming company in the nation, growing local leafy greens that are available in more than 1,200 grocery stores across the Southeast. The farm also provides greens to restaurants, schools and universities. 
Interested parties should send their resume to careers@verticalroots.com, and a team member will schedule a time to attend the hiring event. Appointments are required due to COVID precautions.
"Whether you are beginning your career or looking for a new career venture, we are seeking candidates that are mission-driven, eager to learn, thrive on efficiency, have a strong sense of integrity, and value team collaboration. People often come to us looking for a job. They stay with us because they find a fulfilling career, room to grow, and opportunities to excel," the hiring notice reads. 
Find additional details about what it's like to work at Vertical Roots on the company's careers web page. The farm is located at 225 Wholesale Ln., West Columbia.