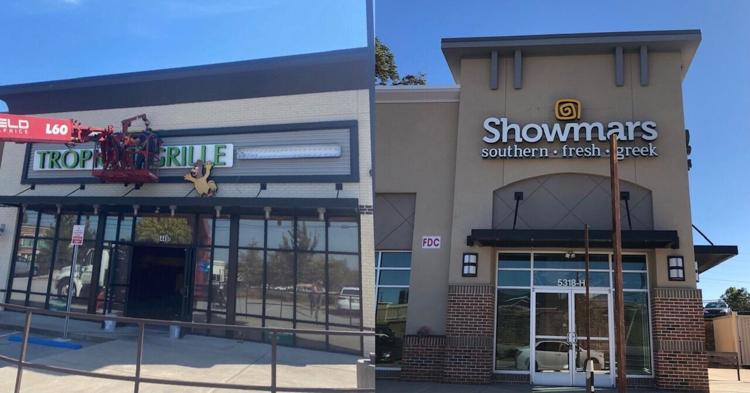 Lexington welcomed two new dining options to the area Monday with the opening of Tropical Grille and Showmars.
Tropical Grille is located at 5449 Sunset Boulevard, (formerly the home of Smashburger). According to the restaurant's founder Lazaro Montoto and Lexington franchise owner, Adam Akers, they received a warm response from the community upon opening.
"We opened yesterday and it was pretty much exactly what we hoped for," Montoto said. "We had a great crowd and great reviews and we did double what we did yesterday."
Akers added that the community response has been what they have hoped for. "I think we're all very happy with how Lexington has responded and we look forward to being in the community for a very long time," he said.
The fast-casual Cuban restaurant will serve a Cuban roasted pork bowl, South of the Border chicken wrap, baked sweet plantains, Yuca fries and more. Hours of operation are daily from 11 a.m. - 9 p.m.
Just down the road at 5318 Sunset Boulevard, Showmars, a "Southern-Greek" restaurant also opened its doors for business. 
Restaurant manager, Diana Carlson said the community has been eager for Showmars to open. "So far we've been pretty good," Carlson said. "A lot people have been calling about when we'd open and a lot of people showed up yesterday that didn't even know we're open."
Showmars is open Mon. - Sat. from 11 a.m. until 9 p.m. and Sun. from 11 a.m. - 6 p.m.
Additional information and full menus for Tropical Grille and Showmars can be found online.