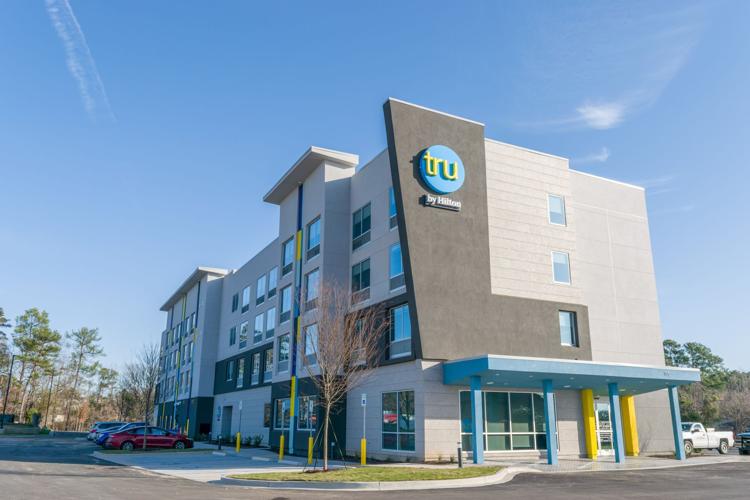 Representatives from Hilton's hotel brand, Tru by Hilton, announced the opening of their latest property. Tru by Hilton Greystone Columbia is a 117-room, four-story hotel located at 185 Stonebridge Dr. The hotel is located just off I-26, minutes away from downtown Columbia, and Riverbanks Zoo and Garden.
"We are excited to bring Tru by Hilton to the Columbia Greystone area and to  introduce business and leisure travelers to an innovative midscale lodging experience,"  said Trevor Walden, Vice President of Operations for Parks Hospitality Group. "Our location near the Riverbanks Zoo & Garden and the downtown area, unique set of offerings and affordable price make us a top choice for guests visiting the Columbia, South Carolina area."
According to representatives, Tru by Hilton features comfortable beds, smaller and more-efficiently designed rooms with a mobile desk, large bathrooms with bath amenities, and top-rate-in-room entertainment. The hotel also offers complimentary breakfast bar, a 2,880-sq.-ft. lobby with areas for guests to work, play games, eat, lounge, along with a 24/7 "Eat and Sip" market, and a fitness center.
Tru by Hilton is part of the Hilton Honors program, focusing on guest-loyalty for the company's 17 distinct hotel brands.
More information can be found at trubyhilton.com. A photo gallery of the building and reservation information is available HERE.