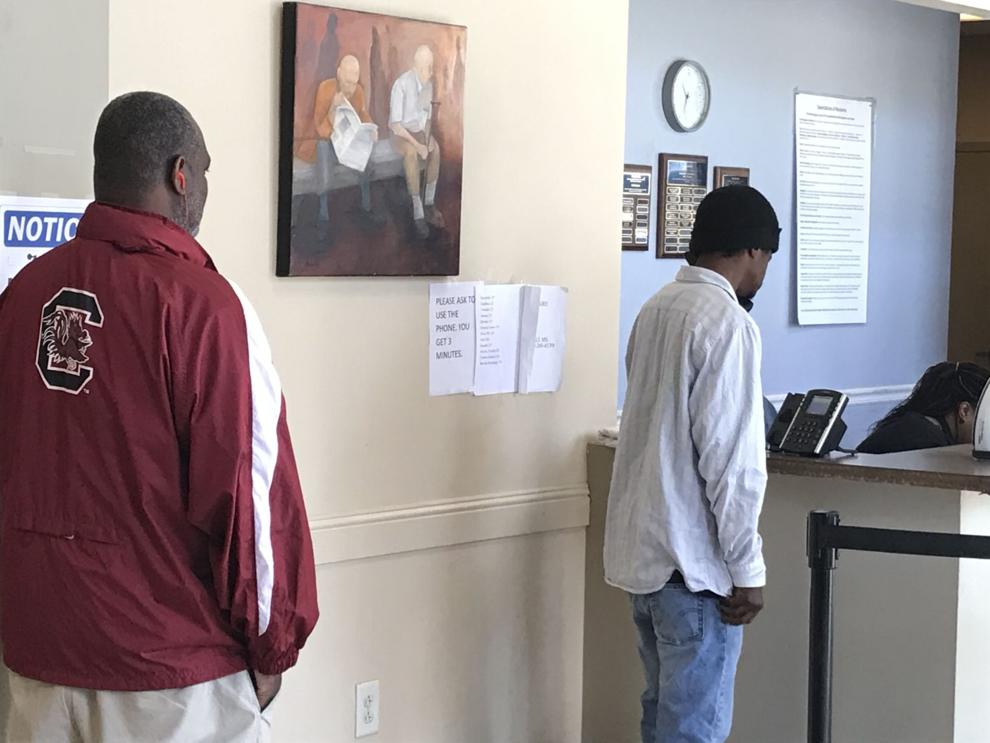 Businesses still operating amid the COVID-19 pandemic have implemented adjustments to continue prioritizing the safety of guests and employees.
Transitions Homeless Center in Columbia is still accepting new clients in addition to the 260 who are already temporary residents. Additionally, the facility serves nearly 600 meals a day to its residents and guests. Vice President of Advancement Liz Igleheart said it's been a learning process, but everyone involved is abiding by the new rules of the facility.
Transitions now requires everyone to stay six feet apart, and not share bench space. Rather than the former rush to get in line for meals, clients line up in shifts of 10 at a time, each standing six feet behind the other. Igleheart said the meals are placed in to-go boxes with a water bottle and plastic utensils, and clients take their food outside to the courtyard. "...As opposed to having 200 people in the one large dining area," she explained. Hand sanitizer units have been added throughout the facility. Employees are also cleaning, re-cleaning, and sanitizing surfaces, according to Igleheart.
"We are the only center in the Midlands that's still welcoming new clients," she said. "It's been challenging to adapt normal procedures to keep everyone safe, while providing the same services and resources we always have." Igleheart said former residents who had secured jobs through the help of Transitions are now back for help because the restaurant or hotel they worked for has closed.
However, with the help of others, the facility is continuing to remain fully open and aiding those in their journey from homelessness to permanently-housed in the community. Food donations from restaurants like Lizard's Thicket have been provided, now that the restaurants are not experiencing high-volume orders like before. Colonial Life also donated three free-standing hand sanitizer units, according to Igleheart.
The center has incurred unexpected expenses amid the coronavirus crisis, and Igleheart said cash donations are always appreciated to help keep the business running. "We're also in desperate need of bottled water," she added. Hand sanitizer, masks, and large cans of vegetables are greatly appreciated, too.
Transitions is located at 2025 Main Street, on the corner of Main and Calhoun streets. Donations can be dropped off inside at the reception area. More information about the facility can be found at transitionssc.org.